For decades, we've been conditioned to watch videos horizontally. Think of your TV sets at home; the screen is wider than it is higher. The same is true for movie theatres where people enjoy their favorite films on wide screens. Videos on desktops have also been traditionally shown in a horizontal orientation.
But the proliferation of smartphones and mobile devices has changed this landscape, so much so that vertical videos have already become the trend. Research has shown that as early as 2014, people hold their smartphones vertically 94% of the time. Naturally, it makes sense that the content and media appearing now on smartphones are filmed vertically. And that could explain why vertical videos won't disappear soon.
Roots of Vertical Videos
One may ask, who led this charge for the vertical video format, and why did social media fully embrace this type of media?
Industry leaders are pointing to Snapchat as the pioneer for the vertical video content format. The app was born in 2011 and it quickly amassed a following among young users who were looking for a platform to show their activities without keeping said activities permanent. Through the years, Snapchat has transformed and catered to more audiences as well as advertisers. In 2015, the platform made a bold move to allow users to post vertical videos and view them in full screen without the black borders, or without the need to rotate their smartphones to landscape orientation.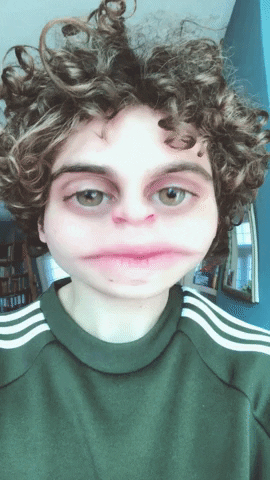 In that very same year, Snapchat was able to forge a partnership with WPP, the world's largest advertising agency, and the Daily Mail, in a venture to form Truffle Pig—an ad agency whose specialties would include developments in vertical video.
Snapchat's decision to challenge the typical could be considered risky, but that calculated risk spearheaded by CEO Evan Spiegel—who, by the way, studied product design at Stanford—paid off.
Snapchat found that vertical videos and ads are more engaging for audiences—and video ads have a completion rate that's nine times higher. Snapchat's findings were later on strengthened by an independent 2018 study conducted by Mediabrix, finding that vertical videos have a 90 percent higher completion rate than horizontal ones. 
In 2016, Huffington Post found that vertical viewing accounted for 29 percent of viewing time, much higher than just a measly 5 percent only five years earlier.
This was the cue for Facebook. In 2016, Mark Zuckerberg's social media giant deviated from the standard 1:1 square video to the 2:3 vertical video. Facebook acknowledged that they made the change because it's what the users want.
Experts lauded this move, saying more video on screen leads to a less distracted user, as it captures more of the user's attention.
How Instagram Embraced Vertical
Snapchat found a direct competitor in 2016 in the form of Instagram Stories, where users are able to create videos separate from their main feed in a vertical format. Originally, the videos disappeared after 24 hours, but later on, Instagram added an option where the user can keep the videos by marking them as highlights.
In 2017, Facebook cloned Instagram Stories by putting up the vertically-oriented Messenger Day or My Day feature on the Facebook and Messenger apps.
Come 2018, Instagram launched IGTV, a new app for watching long-form, vertical videos from creators. While there is a standalone app for IGTV, the feature is also incorporated in the main Instagram app.
Instagram touted IGTV as a feature that "is built for how users actually use their phones," so videos are full screen and vertical—meaning, there are no black bars that can be distracting for users.
The Rise of TikTok and its Challengers
Perhaps the hottest app at present that utilizes the vertical-video format is TikTok. Statistics from various sources peg TikTok's monthly users at above 600 million.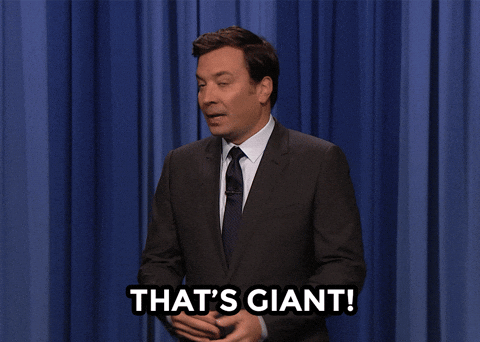 TikTok, arguably a force to reckon with, has prompted other social media giants to catch up.
Earlier this year, Instagram confirmed that it's now working on a Vertical Stories feed, where the main feature is to browse stories through vertical swiping—which is already being implemented by TikTok.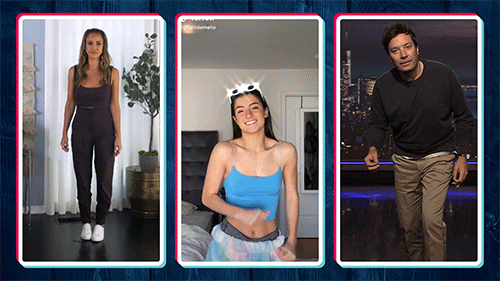 In the Vertical Stories feed, video posts would likely be prioritized to better compete with TikTok, just as Instagram is currently working on algorithm and design tweaks to its Reels feature.
Even Snapchat, the pioneer of vertical videos, has seemed to copy TikTok's interface with the launch of its Spotlight feature in November 2020.
Just like TikTok, Spotlight showcases creators' short and entertaining videos in a vertically-scrollable feed. Snapchat says its algorithms are geared toward showing the most engaging Snaps to display to each user on a personalized basis.
Meanwhile, February saw the launch of YouTube Shorts where creators are able to create short-form videos using their mobile phones. YouTube rode the vertical-video bandwagon by putting up a $100M YouTube Shorts Fund to reward creators for their most engaging and most-viewed short form videos, with the first payouts issued this month.
---
If you haven't yet, download the so.fa.dog app and check out our awesome community of content creators and fans. Follow us on our social media channels, and stay tuned for our next posts right here on the so.fa.dog blog.