We have repeatedly pointed out that content creation has changed the way we treat and look at work. With the emergence of digital platforms, creating content is no longer just a hobby; it has developed into a career. And for a number of seasoned content creators, this new reality has allowed them to make a living off their talents and passions.
Content creation can become a profitable profession when executed correctly. And for the seasoned ones — like celebrity influencers,— content creation has become a lucrative business.
But just how much money are top creators making? In this blog post, we're giving you a rundown of the highest paid content creators as of 2021.
Again, note that a content creator can produce work in any format: news, social media, pictures, videos, email, or social media. And yes,the kind of content influencers post can fall under any of these categories.
That's why in this post, we're going to list the names of the top creators on different platforms.
The Highest Paid YouTubers
There's no wonder why many aspiring content creators flock to YouTube. The paycheck can be hefty, so much so that it can hit millions of dollars. 
Industry leaders estimate that a YouTube channel can earn an average of $18 per 1,000 ad views. This translates to $3 to $5 per 1,000 video views.
Some people have undoubtedly made an excellent career from posting videos on YouTube, and we're now taking a look at five of the richest ones.
As of November 2021, DanTDM, whose real name is Daniel Middleton, has over 25 million subscribers on YouTube. To date, his channel has amassed nearly 18.4 billion views.
He is an English YouTuber and Twitch streamer who is popularly known for his Minecraft gaming series. His channel also features other video games such as Fortnite, Super Mario, and Pokemon.
His net worth is pegged at $35 million.
Mark Fisbach's channel also features gaming videos, which he himself calls "hilarious". You can also find comedy sketches and animated parodies in his channel that has over 30.3M subscribers.
In 2020, he earned around $19.5 million, pushing his net worth to $35 million.
Ask anyone from the gaming world and they can instantly recognize the name PewDiePie.
This Swedish YouTuber is primarily known for his Let's Play commentary videos and comedy-themed content and shows. Felix Kjelberg boasts of 110 million subscribers and over the years, he has been portrayed as a poster boy for YouTube creators and as being synonymous with the platform's gaming videos.
To date, he is the most subscribed individual user channel on YouTube. His net worth is around a staggering $40 million.
This children's YouTube channel features Ryan Kaji, a child who primarily reviews toys. He also has videos on DIY science experiments and Ryan enjoying games and challenges. His mom has quit her job to work on the channel full-time. 
The wide reach of the channel has prompted them to branch out to Spanish and Japanese channels. Ryan World also now has a clothing and toys line which carries the name of the channel itself.
In 2020, the channel earned nearly $30 million, bringing Ryan's net worth to $50M. His channels have an aggregate subscribers numbering to 45 million.
If you're wondering where the toys go after they are reviewed, most of them, if not all, go to charity.
This makeup artist-turned-YouTuber is the founder and owner of Jeffree Star Cosmetics. His business earns an estimated $100 million a year.
But prior to his business' success, he first tried out a career in music, but that almost went bankrupt in 2014. That prompted him to use YouTube to promote himself and the brand. 
Well, he was already on YouTube in 2009, but that was used to promote his music career.
In 2018, Forbes revealed that he earned a staggering $18 million from his YouTube career alone. To date, he has over 16 million subscribers. His net worth is around $100 million.
The Highest Paid TikTokers
The short-form video sharing app TikTok has become the playground of budding creators during the pandemic. Also, those who have been in the app for quite some time have raked in millions of dollars from deals, partnerships, and sponsorships.
Most of these influencers, unlike on Instagram, were non-celebrities before joining the platform, yet became celebrities thanks to the platform itself.
He is considered as one of TikTok's OG (Gen Z vocabulary alert: OG stands for original) heartthrobs. He is well-known for lip-syncing videos, swag dance moves, and comedic skits. 
Virlan estimates his annual earnings at $1.5 million. The Canadian TikToker says: "influencers need to learn how to properly monetize".
Well, he's walking the talk, because he co-founded his own talent management company TalentX and drink business Ani Energy. He also joined the management of TikTok's smaller rival Triller.
Loren Gray boasts of over 54 million followers on TikTok. She can be considered a pioneer of the app, because she started out when TikTok was first called Musical.ly. She is well known for her lip-syncing, singing, and dancing videos.
She is estimated to have been raking in $2.6 million annually.
Dixie D'Amelio and her sis Charli rose to TikTok fame in 2019. The siblings have left Connecticut for Los Angeles where they signed a joint agreement with Hollister and cosmetics company Morphe.
The two are always a duo until Dixie recently decided to branch out into music. She released her debut single "Be Happy" last June.
The TikTok profile has over 55 million followers and it's estimated  that Dixie scores an annual earnings of no less than $2.9 million.
The other D'Amelio sister has over 129 million followers on TikTok. She is well-known for ther dance videos. She debuted on TikTok in JUne 2019 and her popularity has skyrocketed since.
Shortly after, singer Bebe Rexha invited Charli to join her in opening for the Jonas Brothers at a concert in New York.Charli has also guested on The Tonight Show Starring Jimmy Fallon.
Her TikTok fame has allowed her to sign sponsorship deals and she even appeared in a Super Bowl commercial.
And at her young age of 17, she now has a line of Charli-branded clothing merchandise.
Her annual earnings are worth $4 million.
She earns an annual income of not lower than $5 million, thanks largely to her TikTok subscriber base of 85.7 million followers.
She joined the app in July 2019 and easily hit one million followers by October of the same year. She was a student of Louisiana State University where she used TikTok to show off her dance moves.
By December 2019, she left school to move to Los Angeles, where she joined forces with a group of TikTok stars to form Hype House. This helped her to become more popular and increased her biz opportunities. Her main income streams come from sponsorships from brands such as American Eagle, where she became the main spokesperson.
The Highest Paid Content Creators On Instagram
A-listers are the top influencer on photo and video-sharing app Instagram and per sponsored post does not go below a million dollars.
The fact that Selena Gomez has more than 273 million Instagram followers only proves that her charm comes naturally. 
Who says she's a flop? A single post sponsored by Selena is worth $1.468 million.
She is now a makeup mogul and at one point in her life, she enjoyed the "youngest billionaire status".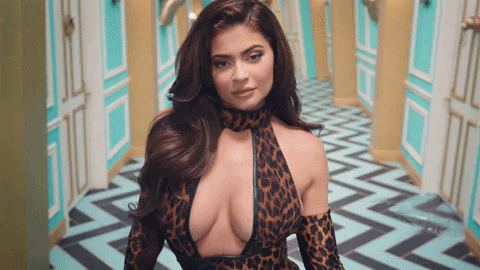 Per post costs $1.494 million. Hefty, surely yes, but that's guaranteed that the sponsored post will reach Kylie's 282 million Instagram followers.
$1.5 million. That's the money you need to pay Ariana Grande if you want your brand or service to be advertised by her on her Instagram page.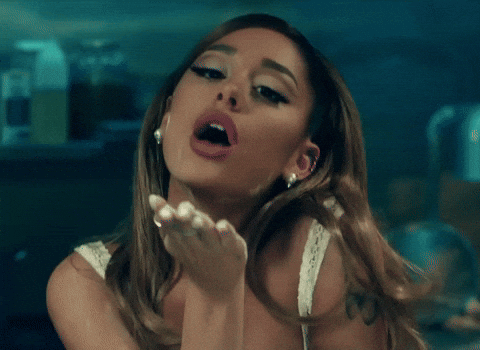 Your return of investment? A reach to her 276 million followers and possibly beyond that. 
The Rock has become a household name, thanks to his major roles on the big screen.
Per Instagram post by Dwayne "The Rock Johnson" is worth $1.523 million. He has 278 million followers on IG.
CR7 has a whopping 366 million followers on Instagram, making him the most followed person on Instagram.
So it's no surprise that Ronaldo commands as much as $1.6 million to endorse a product on social media.
Across all social media platforms, the footballer has more than 550 million followers.
---