Who doesn't know about Wordle these days? 
The wildly popular online puzzle has become the latest gaming addiction on the internet. And in a span of less than six months, Wordle has gone from a gift to a viral sensation, to becoming an asset of the New York Times. 
NYT bought Worlde for an undisclosed "low-seven" figure last January 31st.
Wordle was created in October 2021 by software engineer Josh Wardle for his puzzle-loving partner to kill time during the COVID-19 pandemic. 
From Obscurity to Popularity: The Case of Wordle
In its early days in late 2021, Wordle was solely being played by Wardle's friends and friends of friends. Which led to a viral effect. Fast forward to today, millions of people around the world play the game on a daily basis. NYT has described its popularty as a "cultural phenomenon". 
The game has become so famous that people began developing clones or knockoffs of the game. Take for example the Taylor Swift-inspired puzzle "Taylordle".
However, with great virality comes great expectations, and the question arose. Will Wordle pass the test of time? At this point, nobody knows just yet.  
But one thing's for sure: the buzz around Wordle is a living proof that anything that's exciting can be a big hit on the internet.
And before Wordle took the internet by storm, there have been a few viral sensations that are now etched on many people's memory.  On the surface level, some of them may look mundane, but it cannot be discounted that these trends have also piqued the interest of the digital world. 
In this blog post, we're giving you a rundown of the viral sensations from recent memory — and by recent, we mean, a look back at the previous decade. 
Viral Sensation of 2011: People Outplanking Each Other
Many people across the world ushered in 2011 lying face down, arms on the side, and in the weirdest locations, anybody can think of. This is planking, a craze that transcended age, gender, and social classes.  Millions jumped on the bandwagon — from teenagers to fathers, to professional athletes, to teachers, you name it. 
To do a good planking, you have to be stiff and expressionless, just like a wooden plank. 
It was in Australia where planking first gained so much popularity. Australian rugby player David Williams would celebrate his scores through planking. The challenge gained more traction as people started to look for more weird or ridiculous places to lay face down. 
The craze was so popular that a man planked on a squad car, prompting the local police to serve a trespass notice on him. 
Well, it was fun while it lasted. Planking pictures were on Facebook and social media feeds from early 2011 until it slowly phased out sometime in 2012. 
Viral Sensation of 2012: Oppa Gangnam Style!
The phenomenal growth of Korean culture, known as Hallyu, took a notch higher in 2012 when singer Psy released his bombshell music video Gangnam Style. 
The video premiered on July 15, 2012, and just nearly six months after that, Gangnam Style became the first ever video to surpass one billion views on YouTube.  At one point, the video raked in an average of nine million views a month. 
The world danced to Psy's signature invisible horse dance. A lot of celebrities hopped in on the craze. Such as Katy Perry, T-Pain, Robbie Williams, and Josh Groban, to name a few.
And it became more popular when the one and only Britney Spears enthusiastically learned the dance steps of Gangnam Style on Ellen — from Psy himself! 
Ten years later, the smash hit is making a return to the digital world, thanks to TikTokers who have been using the song's audio in their TikTok clips. Gangnam Style now has over 4.35 billion views. 
Viral Sensation of 2013: Tell 'Em, Harlem
This is the video that sent the world dancing to an electro beat. 
This craze was started by YouTuber Filthy Frank, who posted a video of him and his friends dancing to "Harlem Shake" in their costumes, which is the debut single of American DJ and producer Baauer. 
Videos of people dancing to Harlem Shake were very brief, 30 seconds to be exact. In the first half of the clip, there's one person standing in front of the camera. But when the bass drops, everything becomes rowdy! The video cuts to an entire group of people suddenly dancing with strange props that came out of nowhere. 
The trend became so successful thanks largely to its simplicity. It was a big hit across the world. Just look at this video of swimmers and divers from the US and these soldiers from Norway. 
Viral Sensation of 2014: Ice Bucket Challenge
This one is not all about pure fun. 
The Ice Bucket Challenge, unlike many other challenges, has centered around charity. It was former Boston College baseball captain Pete Frates, who was diagnosed with ALS in 2012, who started the viral campaign. 
Hundreds of thousands of social media users accepted the challenge of having a bucket of ice water dumped on their heads. Those who took part in the challenge encouraged others to do the same or to make a donation for research into the neurodegenerative disease. Many notable people joined in the ice bucket challenge, from Justin Bieber to billionaire-philanthropist Bill Gates.  
Frates passed away in 2019, but his legacy lives on. The Ice Bucket Challenge is believed to have raised more than 200 million dollars for ALS research. 
Viral Sensation of 2015: Dabbing: A Meme or a Move?
The origins of dabbing are not clear, but this simple gesture has also taken the internet by storm. 
When one does the dab, they raise their one arm straight into the sky while bowing their head into the crook of their bent elbow. Some say it resembles a polite attempt at muffling a sneeze. 
Dabbing originated from the Atlanta hip-hop music scene in 2013. It then rose to prominence as sports stars started to use dabbing as a celebratory move. 
Dabbing has been so popular that a lot of content about it has been produced. There's this YouTuber, Joe Weller, who made a dab for one full hour, non-stop. The video has raked in more than 3.7 million views. 
Viral Sensation of 2016: Don't Move, You're a Mannequin 
You should freeze, as in literally freeze, when doing this social media phenomenon.  
The Mannequin Challenge picked up steam on Twitter, Instagram, and Facebook when a group of teenagers from a high school in Florida, USA started the whole thing. 
#MannequinChallenge 🎭💁🏽 pic.twitter.com/kAapRimYLO

— ✨Emili ✨ (@user08421729) October 26, 2016
The challenge is supposed to be used to mock actual mannequins you see in malls or any other establishments. The simple concept behind the Mannequin Challenge inspired hundreds of spinoffs, including a version by Hillary Clinton and her campaign staff.
Work that pose, Hillary! 
Viral Sensation of 2017:  The Floss Challenge 
Just when everyone thought they were getting the hang of the dab challenge that has retained its popularity, a brand-new dance move becomes the latest viral sensation. 
It's called the Floss Challenge, where the hand, the body, and the legs require some coordination.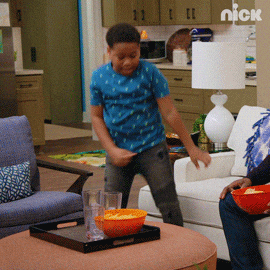 From the name itself, the move is designed to look as if the person doing it is maneuvering an invisible piece of dental floss around the lower half of the body.  
The move went viral on the internet after the stern-face "Backpack Kid" Russell Horning performed it during an SNL performance of Katy Perry's song Swish Swish. 
It has become so popular that there are a number of tutorial videos for The Floss Challenge on YouTube. 
Viral Sensation of 2018: Kiki, Do You Love Me? 
Let's give it to comedian Shiggy for starting this trend. 
Also known as the In My Feelings Challenge, this sensation saw people dancing alongside moving cars to the lyrics "Kiki, do you love me?" of Drake's song. 
Actress Shay Mitchell was just one of the many people who hopped on the trend. 
However, safety concerns were raised shortly after the dance became a sensation. In the US, state transportation departments issued a safety warning and warned fans to abstain from jumping out of moving vehicles. 
Similar warnings were issued in Indonesia and the Philippines. 
Viral Sensation of 2019: Kick It Off 
June 2019 was a month when many social media users posted videos of them trying to side-kick a bottle in order to remove the cap with their foot! In some videos, the cap quickly spins off and is captured in slow motion. 
It seems easy, but it's really not. 
The challenge appears to have first made the rounds in the world of martial arts. UFC Featherweight champion Max Holloway got in on the action and he helped it cross over into the mainstream pop culture. 
Be curious my friends! #challengeaccepted #bottlecapchallenge Passing this on to our guy @JohnMayer …. hey John if you can't complete this challenge @erlsn and I decided you have to come to Hawaii after your tour and kick it with us until you complete it! 🦶🍾😅 🙏⚡🤙 👊 pic.twitter.com/gLWn0dpOzV

— Max Holloway (@BlessedMMA) June 28, 2019
It was the perfect opportunity for Holloway to show off his skills. And in that post, he challenged John Mayer to do the same. 
The singer has also done it successfully, and he later on challenged action star Jason Statham to film himself while doing the #bottlecapchallenge. 
Viral Sensation of 2020: Stuck at Home 
For the most part of 2020, people across the world were stuck at home, thanks to the COVID-19 pandemic. 
Despite the lockdowns, many trends online helped people get through that tough year. 
There's the Dalgona coffee, which became a very big hit during the height of the quarantine season. 
Since in-person meetings and face-to-face hangouts were not allowed, apps like Zoom and Discord were the go-to virtual places for many.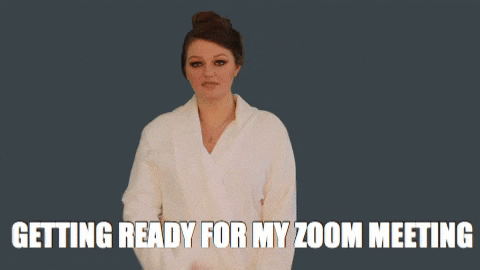 Viral Sensation of 2021: That Creepy Dolly 
The internet's favorite show last year was unarguably Squid Game. 
Social media users could not stop talking about the show, especially some of its children's games such as the "Green Light, Red Light", which features a giant doll shooting people. While the doll is chanting, players are allowed to run toward the finish line near her, but when she stops and turns, whoever moves is shot to death. 
And well, you cannot trick her — her eyes have motion detectors across the field. 
The hashtag #squidgame has been viewed more than 22 billion times on TikTok and it also spawned unforgettable memes and filters. 
These are just some of the online trends in the past 11 years. How many of these have you tried?
---
If you haven't yet, download the so.fa.dog app and check out our awesome community of content creators and fans. Follow us on our social media channels, and stay tuned for our next posts right here on the so.fa.dog blog.