A content creator's life is one that's filled with excitement, there's no question about that.
But sometimes, their daily schedule can become too hectic – and in the rush to accomplish tasks, creators lose sight of mindfulness. 
What do we exactly mean by this?
Well, in an extremely fast-paced world, many people – creators included – forget to check in with themselves. They tend to lose focus or get rattled with the slightest distractions. Sometimes, people also get overwhelmed by the things happening around them. 
But before we dive deeper into this, let's define what mindfulness means. 
So What is Mindfulness?
Many people equate mindfulness with meditation. That's a common misconception that must be addressed.  While it's true that meditation is a great and powerful way to practice mindfulness, there's more to it. 
Going by the definition provided by the American Psychological Association, mindfulness is the "practice of complete present-moment awareness." 
It is "a moment-to-moment awareness of one's experience without judgment." In this sense, mindfulness is a state and not a trait. While it might be promoted by certain practices or activities, such as meditation, it is not equivalent to or synonymous with it. 
In a nutshell, mindfulness is the practice of purposely focusing your attention on the present moment. It's the basic human ability to be fully present – aware of where you are and what you are doing. 
But why does science consider mindfulness a practice?  
It's because while mindfulness is something that is innate in every person, its benefits and effects are more felt when it is done on a regular basis. 
And what are the main benefits? Well, science says mindfulness is now a key element in stress reduction and overall happiness. 
Believe It or Not, Mindfulness is Good for the Heart
We're talking in literal terms here.  
In one study, people with pre-hypertension were randomly assigned to supplement their drug treatment with either a course in mindfulness meditation or a program that taught progressive muscle relaxation.   
What did the results show? Well, those who learned mindfulness had significantly greater reductions in their systolic and diastolic blood pressure than those who learned progressive muscle relaxation. Scientists concluded that mindfulness could help people at risk of heart disease by bringing blood pressure down. 
This is a good thing for creators who may be experiencing some health issues such as hypertension or those who are always at risk of getting stressed with the demands of their work. (Related: The 5 Habits of Successful Content Creators) 
In another study, it has shown that mindfulness may also be good for people whose hearts are already relatively healthy. Research suggests that meditation can increase the natural variations in heart rate when people breathe, which is an indication of better heart health. 
So listen up, content creators! You may want to practice meditation to maintain your heart's good health. 
It's Not Only for the Heart: Mindfulness Also Improves Immune Response
We cannot stress enough how the content creation marketplace can become a very competitive arena. Of course, creators should be armed with their passion to create good content. But they cannot come up with great stuff when they're minds aren't in the right place. 
Of course, vitamins and eating healthy are powerful shields against possible illnesses. But mindfulness can also be a plus to this line of defense!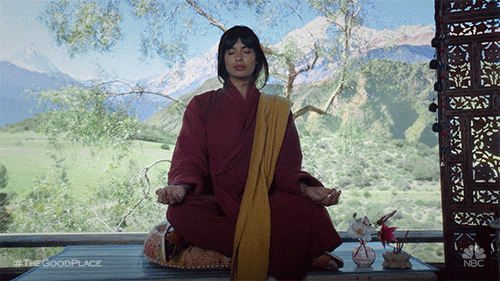 In several studies, it has been found that mindfulness can increase the levels of disease-fighting cells!  In this one, mindfulness meditation appeared to increase the levels of cells that play a role in fighting cancer and diseases that attack them. 
Not to State the Obvious, But Mindfulness Is Also Good for the Mind
Creators can only create good content for their fans and subscribers when their minds are clear and when their memory is sharp. 
A 2010 study found that mindfulness meditation boosts working memory. In that study, a military group participated in an eight-week mindfulness training, while their counterparts were the non-meditating military men and non-meditating civilians. Both military groups were subject to a highly stressful period before deployment.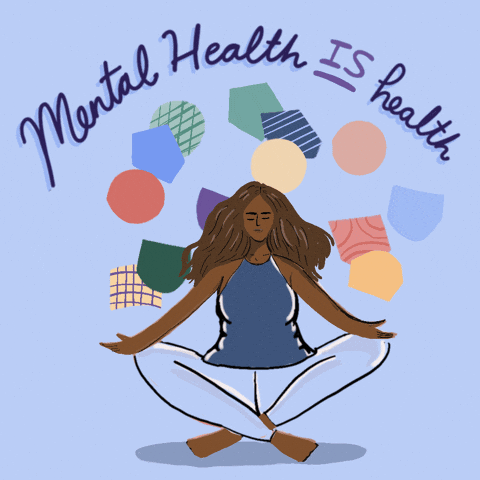 Researchers found that the non-meditating military group had decreased working memory capacity over time, moreover, the working memory capacity among non-meditating civilians was just stable. Meanwhile, within the meditating military group, working memory capacity increased with meditation practice. 
Mindfulness is an Antidepressant
Time and again, while being a content creator may be perceived as glamorous and exciting by many, it's also a stressful job. The content creation space is a cutthroat environment that demands a lot from its workers — the creators themselves.  
Most of the time, it takes a lot of strength, courage, and grit to survive in this highly competitive and dynamic industry. Unfortunately, there are several instances when the whole process of content creation takes a toll on the creator's mental wellbeing. (Related: 6 Foolproof Tips to Maintain Your Mental Health as a Content Creator) 
For creators out there, practicing mindfulness can reduce stress. It has been found that present-moment awareness facilitates an adaptive response to daily stressors. Mindfulness can also help alleviate stress by improving one's emotion regulation – which leads to a better mood and better ability to handle stress. 
Meanwhile, a group of researchers have linked the effects of mindfulness to treat depression to those of anti-depression meds – but without the side effects.
Mindfulness can also be a useful alternative to addiction treatment. It helps people to better understand and tolerate their cravings, potentially helping them to avoid relapse. This is also applicable for people who are struggling with overeating. 
That way, for creators prone to stress, instead of indulging yourself in stress eating, you may just want to do some mindfulness practices instead. 
Mindfulness Takes Away the Bad Vibes
Content creators and their work are often subject to scrutiny and sometimes, unnecessary and hateful comments. This is why content creators must be emotionally prepared should they choose this as a profession. 
Now, it goes without saying that for creators to thrive, they must not overreact to scrutiny and hate. Mindfulness can help with this. 
In one study, it has been found that mindfulness-related meditation techniques decrease emotional reactivity. Researchers found that such practices helped people disengage from emotionally upsetting images. It also enabled them to focus more on a cognitive task, unlike the people who saw the upsetting pictures but did not meditate. 
But Wait, How Do I Meditate?
We have lengthily explained how mindfulness can help the mind and the body. And we have also mentioned that the most common way to practice mindfulness is through meditation. 
But how does one meditate? 
First, let's define meditation.  
Meditation, experts say, is an exploration.  
It's a venture into the workings of our minds: our sensations, our emotions, and our thoughts. Mindfulness meditation helps create a connection between the body and the mind; it's the perfect time to slow the mind down and focus our attention on breathing and on your body. This process allows the mind to essentially take a pause and gain new perspective.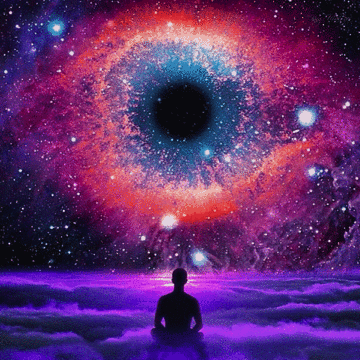 This is how one can meditate: 
First and foremost, sit comfortably. Find a spot that gives you a stable, solid, and relaxing seat.
Then, straighten your body, but do not be too stiff! Let your spine follow its natural curve! 
Also, notice what your legs and arms are doing.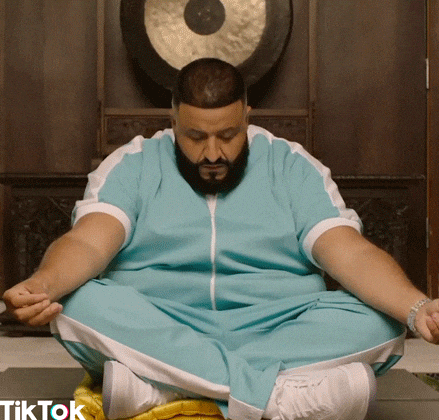 Another way of doing it is through the help of an app.  
Meditation app Calm offers a simple yet useful guide on the actual mindfulness meditation process. 
First, simply follow the movement of your breath as it draws in and out. 
Then observe each inhale and exhale movements, as it connects you to the very present moment you are in. 
Next, focus on the sensations that may arise and use your breath again to connect you to the present moment. 
And then just feel the moment. Embrace everything in your present experience. 
Observe the weight of your body, the room's temperature, listen to any sounds around you. Connect them all to the very present moment. 
And now, notice how it feels to rest your mind in present moment awareness. 
Meditation teaches us a lesson: take time to pause and feel the moment. Take time to slow down so you can recharge your energy.
---
If you haven't yet, download the so.fa.dog app and check out our awesome community of content creators and fans. Follow us on our social media channels, and stay tuned for our next posts right here on the so.fa.dog blog.