In one of our previous posts, we discussed key points about how the pandemic altered the job market around the world, and how people view and treat the concept of livelihood in general. 
The series of lockdowns since 2020 have prompted companies to lay off thousands of workers. Those who were lucky enough to not get furloughed have been forced to work from their homes.
Even as there's not much good to say about the pandemic, it did lead people to rediscover their passions — and capitalize on it. That's what we here at so.fa.dog refer to as passion economy.  
To reiterate the point made by Li Jin — the owner of a passion economy venture capital firm, — "users can now build audiences at scale and turn their passions into livelihoods, whether that's playing video games or producing video content." 
Now, in order for these passions to translate into a living, we need platforms to allow anyone to monetize their skillset. Such digital platforms enable people to make a living in a way that not only allows, but encourages people to highlight their individuality. 
Of course, so.fa.dog is among one of those platforms. 
Since the pandemic started, more and more people have jumped onto the passion economy train. The premise is simple: you can make a living off your passions with the help of a digital platform.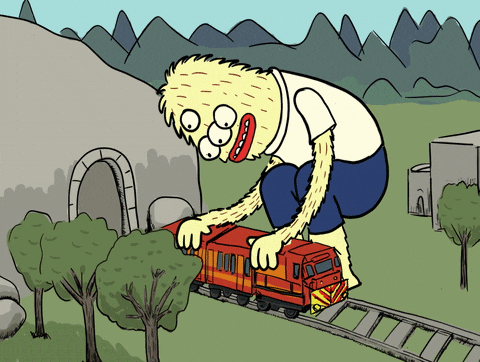 Still, the passion economy isn't the only non-traditional work scheme that has flourished since the onset of the global health crisis. There's also the gig economy, where the exponential growth could be attributed to the increased reliance on gig workers to deliver goods and services right to the customers' doorsteps. 
Why Is Gig Economy Growing?
The growth in the sector could also be rooted from the abundance of jobs and the relatively easy access to these gigs — a reason why many blue- and even white-collar employees decided to pursue these freelance jobs. There's no wonder why some industry leaders also refer to the gig economy as the freelance economy.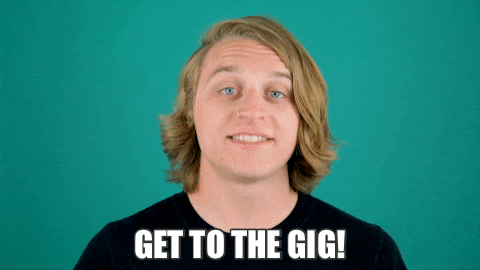 To better illustrate this, let's briefly touch on the story of Sayed Sadaat, a former ranking official in the government of Afghanistan. The British-Afghan dual citizen now works in Germany as a delivery man, a far cry from his previous job as the communications chief of the Afghan government. 
Sadaat spends four hours every day learning German, and after that, he works on a six-hour evening shift delivering meals for the online food delivery app Lieferando.
This is what the gig economy is all about: workers taking on short-term, flexible, or temporary jobs for one or a variety of employers. You can be an Uber driver in the morning,and have a freelance writing job in the evening. You are not bound by traditional office hours, because you are not an employee, but an independent contractor.
Passion Economy vs. Gig Economy: What Are the Similarities?
There's no doubt that in both the gig economy and passion economy, digital platforms are essential to getting the job done. These new platforms are also accessible to everyone; you just have to choose which option fits you best.
Do you want to share your passion with the world and earn money from it? Go on, take the passion economy route. 
Or do you prefer to deliver grocery items for a fee using a mobile app? Then the gig economy might be perfect for you.
Another common feature of passion and gig economy is the flexibility of work arrangements. You can work at your own schedule and at your own pace. 
Both passion economy and gig economy are also accessible to everyone, and they view individuality as a feature, not a bug.
Passion Economy vs. Gig Economy: where's the difference?
There are still a few key differences between the passion economy and the gig economy.
Passion economy utilizes the convergence of technology, entertainment, and media. There's a wide variety of creative products and services available, so there's also a lot of skills and passions for people to monetize. 
In contrast, the gig economy lets people work in so-called narrow services, such as food delivery, parking, or transportation.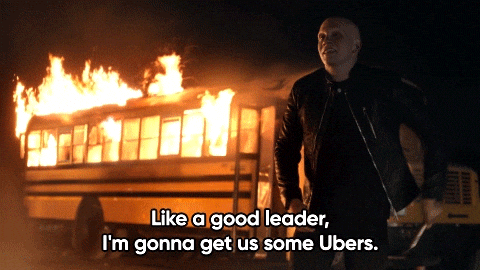 Let's look at some examples of passion economy. On Patreon, passion economy creators can post exclusive content in exchange for a subscription fee from their patrons and subscribers. 
There's also Outschool, an online marketplace for live video classes where the online teachers are former school teachers and stay-at-home parents. Here, teachers set their own hours and teach the subjects and skills they like the most to a small group of learners ages 3 to 18.
For the gig economy, there's Uber, UberEats, DoorDash, InstaCart, Getaround, and Lyft, among others. The key feature among these apps is that they are all delivery or transport services.
Passion Economy vs. Gig Economy: Where's the Money? 
As for monetization schemes, freelancers in the gig economy are most of the time limited to one-time revenue or pay-per-trip payments.
For example, with food delivery apps, gig workers only earn a portion for every delivery they make. This puts pressure on gig workers to successfully score a considerable number of bookings or deliveries for them to earn an adequate amount of money. If they don't manage to get any bookings, they could earn nothing for a day.
In the passion economy, workers can get ongoing revenue from building a loyal fanbase or audience. Here, the worker — or creator, rather — puts out exclusive content all to do with their passion, in exchange for a subscription fee from their audience. 
Passion economy creators are free to set their content's subscription price, as well as other terms such as its frequency — may it be monthly, quarterly, or annually.
Passion Economy vs. Gig Economy: Relationship Between Consumer and Provider
In the gig economy, there is limited ability for consumer engagement. The consumer books a ride and the gig worker picks them up and transports them to their destination. The customer orders food via a mobile app, and the gig worker just delivers the food to the customer. You get the gist.
In the passion economy, platforms encourage direct interaction and loyalty between the provider (the creator) and the consumer (the follower). The creator can hold live chats with their subscribers, or they can hold other virtual or even live activities.
In terms of growing the business, the gig economy is anchored on doing more. Meaning, more time spent, more miles driven, and more jobs or deliveries completed. 
On the other hand, the passion economy takes the route of expanding the customer base or audience, and offering a variety of services and products.
With these new realities, there is no denying that both the gig economy and passion economy will play big roles in the future of work. 
---
If you haven't yet, download the so.fa.dog app and check out our awesome community of content creators and fans. Follow us on our social media channels, and stay tuned for our next posts right here on the so.fa.dog blog.