In our previous post, we discussed that a creator does not necessarily need to achieve a widespread celebrity status to make a living or earn a fortune. What a creator needs is just 1,000 true fans—those thousand loyal followers who will purchase anything and everything that the creator has to offer. The number can even be narrowed down to 100, given that these 100 fans are willing to shell out as much cash as they can to support the creator's cause and passion.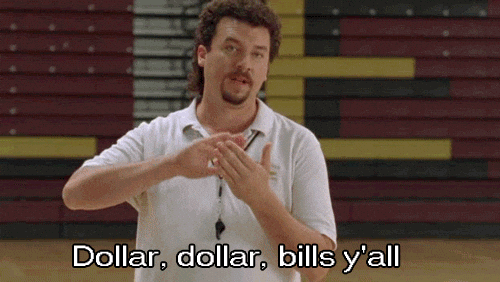 It may feel daunting, or even impossible, for a creator to find that 1,000—or okay, 100—true fans and create a solid fan base, considering that the current digital media landscape remains segmented yet very diverse.
Aspiring creators, don't fret. We're listing some tips on how you can get those diehard true fans.
Create Valuable Work
First things first: You, the creator, should create work which the fans can relate to and can share it to as many people as they can. You should understand that content is king; that content is and will (most probably) always be the key reason why fans are subscribing to you.  
Content is what attracts fans; great content gives audiences something they haven't seen before. 
On so.fa.dog, we have Claudio Piccoli, whose passion is to bring the magical world of dog photography to his avid followers through our platform. His high-quality videos bring special value that fans are not only willing to, but also glad to pay for. Take a look at his channel here.
Build a Solid Community
Once you've come up with the type of content that is worth subscribing to, the next step is to find the people who are interested in your work. Remember that you should always target the kind of followers who can easily be turned into fans.
The big question is: How do you do this? Well, it's both extremely simple and extremely difficult. You have to earn your followers' trust. Interact with them on social media platforms like Facebook or YouTube. Talk their language. Create a sense of belonging and community. Once you've gained their trust, you can migrate them to a passion economy platform like so.fa.dog where they can enjoy your exclusive and premium content.
Personal and Direct Contact
Once you have attracted true fans, the challenge is to keep them. To do this, you have to get on a personal level with your fans. You may consider answering their questions or emails, or meeting them virtually or in person (it has to be safe, though, the pandemic is still ongoing.) Remember to build an authentic and lasting human connection with your fans. Develop the trust you've earned into loyalty. 
It wouldn't hurt to share your personal stories with them or to walk them through the process of creating your content. In this way, you're giving them the full experience which fans very much crave and even expect.
You may also want to do game nights with your fans, and reward them with exclusive or premium goodies. This could serve as a token of appreciation to them for subscribing and believing in you and what you can offer.
---
If you haven't yet, download the so.fa.dog app and check out our awesome community of content creators and fans. Follow us on our social media channels, and stay tuned for our next posts right here on the so.fa.dog blog.