Sometime in March 2020, the World Health Organization officially declared the COVID-19 situation as a global pandemic on the back of a surge in infections worldwide. 

And as we all know, the health crisis has since then affected virtually all aspects of daily life — from studying in schools and universities to eating out in (fancy and not-so-fancy) restaurants, socializing with friends and family, and working in the (sometimes dreaded, sometimes loved) office.
Unprecedented Times
By now, it's pretty clear that COVID-19 has upended jobs across the world for good — especially office work. Buildings that were once brimming with life from white collar workers have been reduced to empty desks. Companies were forced to order their employees to work from home in compliance with lockdown orders from local and national directives.
Telecommuting (that's the formal and technical term for work-from-home or remote work) has become a crucial element for establishments and businesses to sustain production and workforce during the crisis. Communication and collaboration platforms such as Basecamp, Discord, Microsoft Teams, Zoom, and Slack have proven to be a big help for the remote work boom over the past year. The usage of these tools has soared, prompting companies to adapt to a more technologically-driven work environment. 

Companies have also been investing in programs aimed at boosting employee morale, wellness, and management — areas that are key to overcoming the challenges frequently linked to maintaining a separated or dispersed workforce.
By late-summer of 2020, more workers in the United States and the United Kingdom were primarily working remotely than in the office, a study from Slack showed.
Remote Work Pros
Initial studies show that remote work leads to greater productivity. Remote workers have also highlighted other benefits of such a work arrangement.
Many have cited saving money as a huge benefit, as remote work means cutting down those pesky lunch spendings, not worrying about buying business or office wardrobes, and saving a buck or two on transportation costs. The work-from-home model also saves workers from the hassle of commuting (we don't miss the topless guy on bus 9), as well as the stressful/loud/bad-for-concentrating work environment.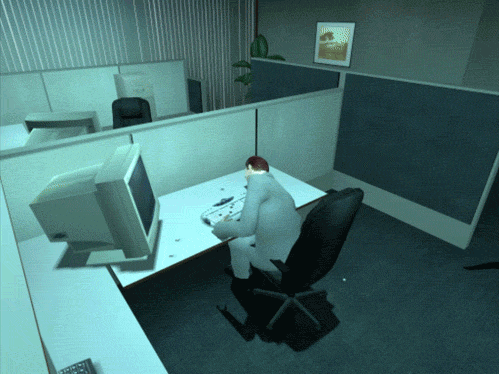 Perhaps the biggest win for remote workers is the flexibility that telecommuting provides. Working from home could mean more freedom to run errands or having hobbies on the side — as long as you get the job done and beat pre-agreed deadlines, of course. That's the clincher for it: you still have to meet deadlines before you get to enjoy the benefits of flexibility from remote work.
Remote work also means you can work anywhere you want, as long as you're armed with technological tools, such as a stable and reliable internet connection at all times.
It's not that far-fetched for workers to actually achieve a healthier work–life balance, all thanks to remote work.
Remote Work Cons
On the flip side, there are some drawbacks that come with being away from the office.
A huge remote work con is the diminishing sense of belongingness coming from workers themselves. This could be due to a lot of factors, including non-physical interactions among employees. Simply put, it's the lack of workplace social life, or worse: the feeling of isolation. As we mentioned earlier, employers can address this issue by investing in technology, strategies, and programs that will deepen the connection among employees. 
Now, we mentioned technology earlier. Sure, you can play it to your advantage, but sometimes, it can also be a stumbling block to remote work. A total dependency on technology means you have to rely on smartphones, laptops, emails, and the internet to stay in contact with your colleagues or bosses. Once the internet bogs down or any of your devices acts up, this could hinder your productivity and overall work experience.
The Dust is Settling. What's Next?
With the global vaccine rollout (yay!) comes the reopening of many economies across the world. Now, companies have begun asking their workers to slowly return to their offices. Does this mean remote work will soon just be a thing of the past?
If we go by what industry leaders are saying and what research is showing, the quick answer is no. Remote work isn't going anywhere, even when the COVID-19 situation continues to ease. Remote work is here to stay.

Companies have to prepare for the new normal where a more permanent work-from-home landscape is (and most definitely should be) an option for workers. Even as vaccines are helping infection numbers go down, it's unlikely that anything could usher in a complete return to the pre-pandemic era.
How Companies Can Make Remote Work Work
For employers to accomplish their goals in the new normal, they can come up with or incorporate technology that promotes safe and secure digital collaboration among their workers. Upgrading ICT infrastructure is an element of this feature.
Companies should also rethink some traditional assessment practices on how they measure productivity. We can say that the remote work-from-home setup relies more on the output and not on the traditional 9–5 office hours.
Employers should also revisit their management strategies. They should promote a workplace management approach based on agility, creativity, and empathy.
How the Worker Can Make Remote Work Work
First, it's important for the worker to determine where they can work best; where they can finish their tasks without the hassle of distractions. We're talking about finding a spot of reliable internet connection here. So if you're working from your living room or bedroom, make sure that you have at least a fast internet connection. If you prefer to work in coffee shops, libraries, public parks or bars (hey, no judgement!), make sure their connection is steady as well.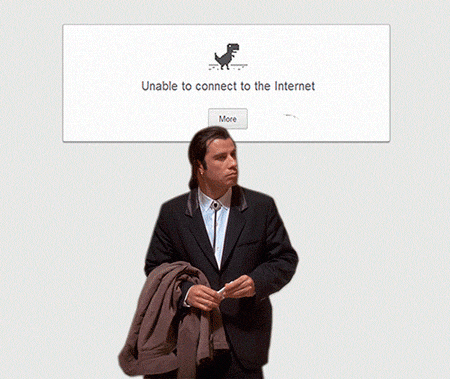 Your gear is also important. Does it help to have a second monitor? Go set it up. How about sitting on an ergonomic chair while typing? What about the spot where you work, do you want to be beside your window or do you just want to face the wall while working? It fully depends on what you think suits you best.
Now, how does your remote team actually work?
When you and your colleagues are scattered around the world, it's very important to know the time zones you are in. This will allow you to find a common schedule that works well for everyone. You can hold meetings, consultations, or even chit-chat sessions during your agreed common schedule.
If you work independently, there are still instances where you need to coordinate your work with other people. It could be a colleague in the field, a co-worker, or a client. Again, it's a must that you need to know the schedule of other people who you need to interact with.
If your remote work allows you to do the job flexibly — meaning you're not bound by a strict eight-hour straight shift — it's good to determine which time of the day you work best. This is especially true for those working in the creative field. Knowing what time of the day allows you to be fully functional will lead to optimal performance and better job results. This could also help avoid the dread creative block.
We wrote an entire post about averting creative block, and you can read it HERE.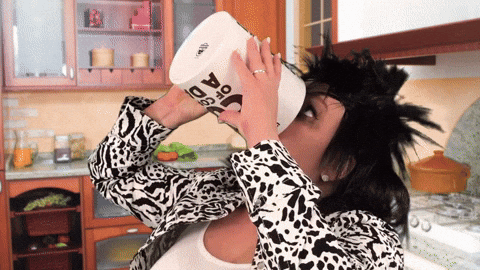 Of course there are times during the week when you and the people you work with need to *virtually* meet to discuss important matters, so it's important to make the most out of those online meetings. It can help to use high-quality equipment, such as noise-cancelling headphones. And still on the tech aspect, it will also come in handy to have backup tools in case of tech glitches. You should also set up in a quiet space where no unnecessary noise can interrupt you during the meeting.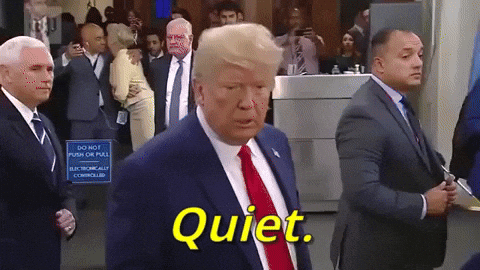 On the introspective side of things, we have said that remote work can lead to a feeling of isolation or loneliness. To combat this, it helps to listen to music that can pump you up before or during your work hours. It's also a big morale boost to talk or chat with your colleagues once in a while, and the communication can either be about work or outside work. The bottom line here is: it's important to keep your lines open. 
Now, if you want to thrive in the remote work setup, you have to learn to set boundaries between work and personal life. Taking some time off after an exhausting or taxing task will rejuvenate your mind and give you a fresh new perspective. Don't forget to unplug every once in a while!
After your work hours, you may want to turn off your notifications on apps, tools, and social media. Not seeing and hearing those notifications can recharge your depleted energy after a long day's work.
Again, remote work is here to stay. So if you want to ace that remote work setup, we recommend that you follow the steps we listed above. This goes for both the worker and the company management. Also read our article about the hybrid work model, which combines remote work and traditional office work.
---