Do you want to make a living off your hobbies, interests and passions, but don't fully know where to start?
Does the idea of having an online follower base make your heart beat faster?
Is it your dream to create content, achieve social media success and eventually become a social media influencer?
Are you interested in all of the above, but don't really know how to kick things off?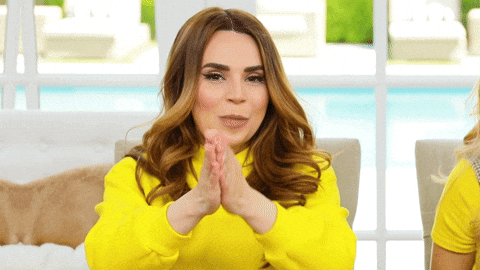 Well, fret not, because you're in the right place! In today's blog post, we'll walk you through some of the key steps on how to become an influencer. Or content creator, whichever term you prefer!
But before we dig deeper into the nitty gritty of how to become an influencer, let's touch on a few items first.
Audience Is Key
It is important to understand that to be a social media influencer, you need to have an audience. Your audience — the people who follow your content — will serve as one of the foundations in your quest to become an influencer.
The latest data shows that across the world, there are over 3.6 billion people who are active social media users. This number confirms what you probably already know: there are a wide array of online opportunities to become an influencer.
On the flip side, having 3.6 billion social media users could signify that there's already too much noise on social media, as well as in the overall digital realm. So the challenge now is to rise above that noise and to be heard; to ultimately become an influencer.
You have then to keep in mind that anyone can dream to become an influencer, but it takes the right game plan to *actually* become one. And in this post, we'll discuss one by one the steps and strategies on how to become an influencer. So buckle up your seatbelts and let's get going!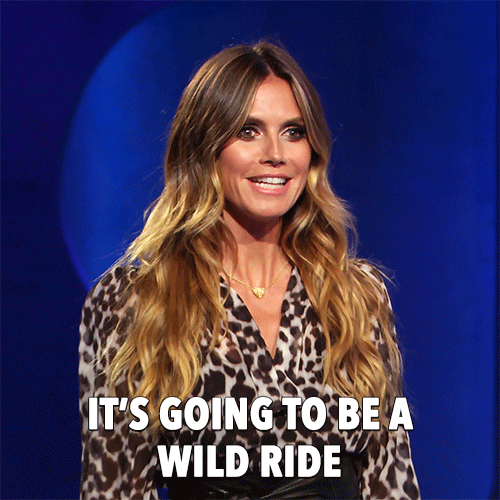 Carve Out Your Niche
Merriam-Webster dictionary defines "niche" as "a job, activity, etc., that is very suitable for someone."
It only makes sense to do the things that suit you best. The age-old saying, "If you do what you love, you'll never work a day in your life" probably rings a bell, right?
That's precisely the reason it's essential to understand what your particular niche is.
Why Is Having a Niche Important?
If you want to become an influencer, you need to start establishing authority and influence in a particular topic. You can do this only if you start concentrating and creating content around your chosen niche.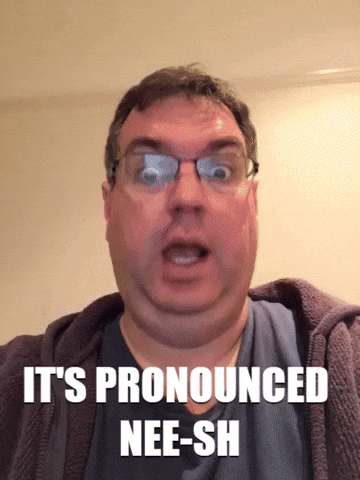 Keep in mind that to compete for the audience's attention, your niche needs to be well-defined. Your goal is to attract the right audience for your content, so pick a topic or theme that's both close to your own heart, and inviting to the type of followers you desire.
How Do I Pick a Niche?
The philosophy to picking your specific niche is this: if you try to please everyone, you may end up pleasing no one. 
That's why it's key to pick a niche that's relevant only to yourself and your (future) followers. You cannot and will never appeal to all the 3.6 billion people on all the different social networks.
That being said, try to imagine the type of followers who would be genuinely interested in your content. And what's even more important — try to imagine the type of content that would be special to yourself.
For example, are you into plants and your interest lies in wanting to share gardening tips to other people with a green thumb? Are you a foodie who loves to take on culinary trips and adventures? So in picking your niche, it pays to really know your interests — as well as your passions.
Figure Out Your Passion
Do a little soul searching and figure out what your passions, interests and hobbies are.
Are you totally into jazz piano, old-school puppetry or hard-core philosophical debates? Does cooking raw fish, doing macrame or herding goats bring a big smile to your face?
These are just a few examples of what someone's passion could be.
By definition, "passion" is "a strong feeling of enthusiasm or excitement for something or about doing something."
If something makes you feel such strong feelings— congrats, you've found your passion!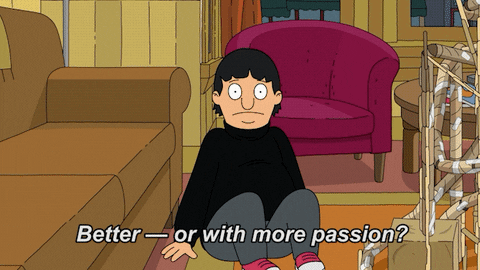 Finding your passion is not only an incredible feat in itself. Finding, keeping and nurturing a passion for a certain topic or activity is also the key element you need to form the backbone for your niche.
Go Specific
Your passion can be however broad or however specific you want it to be. Still, having an extremely broad topic form your niche is not the way to go — at least in most cases.
Let's say you're really passionate about music. That's in itself a huge topic, so chances are you're already narrowing down where in the broad spectrum of "music" your passion lies.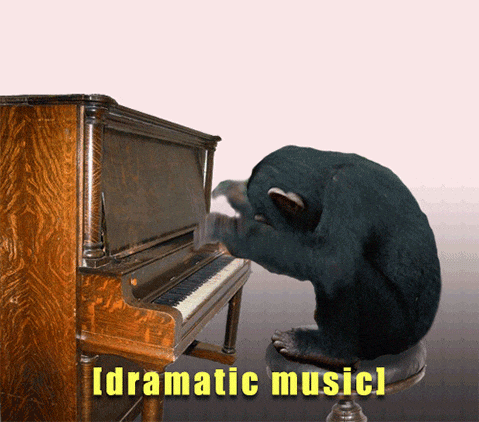 Are you into classical or rock music? Are you a musician or just a fan? Do you sing or play an instrument? Are you interested in music theory or actually making music?
There are so many routes to choose from. If you're a vocal coach who loves critiquing and improving singers' live vocals, then there's your niche right there. If you're an avid banjo player who's really into rock music, then that's also a topic worth discovering.
Appeal to a Targeted Audience
Remember: having a specific niche helps you appeal to a highly targeted audience who will engage with your content on a much larger scale than a general public ever could.
And if you're afraid your content might be too specific to appeal to a larger following, know that micro influencers (and even nano influencers!) are influencers, too.
With a strong content strategy and highly loyal follower base, anyone can become an influencer in their particular field — no matter how many followers they have.
And if such smaller micro influencers move their content to a passion economy platform, they can reap the benefits of being an influencer (read as: get the cash), too.
…But Don't Go *Too* Specific
All that being said, it's important to know that your chosen niche should not be too specific to point that it would be extremely difficult to build a following.
Let's take a look at gardening — a topic that has recently been gaining a lot of traction on many social channels. We're totally here for it!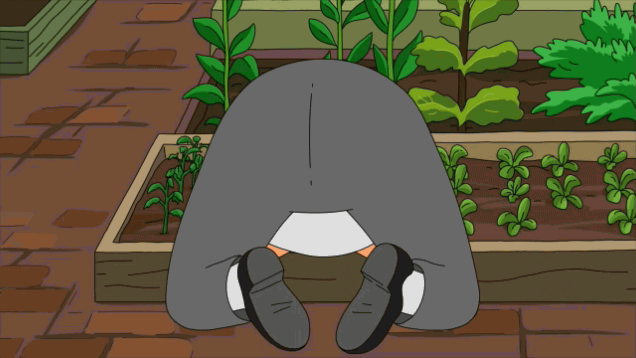 We have to face it: putting out video tips on how to grow vegetables is pretty straightforward and easily consumable. It's specific enough to appeal to a highly demanding audience, yet still fairly digestible for the general viewer as well.
What's not that easily consumable is a series of content about growing a specific plant — such as peppers.
Stay Consistent
Remember this: when you choose your niche, you should have the capability to consistently create content around it.
Now, if you're persistent on making videos or posts about those peppers (no hate!), just make sure that the content you create is not repetitive, and that you have a following that is truly, madly, deeply intrigued by those peppers.
Have the Know-How
Figuring out your passion is fundamental in deciding what type of content you want to put out.
But if you want to become an influencer — and a successful one, that is — having passion alone will not cut it.
Besides passion, you must also have the know-how on the niche you're going to choose. So if you're going to post about those infamous peppers, make sure you know everything there is to know about 'em!
The same goes for the technical production of your content. If you want to become an influencer, it's highly important to consistently educate yourself on how to create engaging texts and visually appealing content for your social channels.
Because if you're not on top of your content game, other influencers might be.
Finally Deciding On That Niche
You've figured out your passion. You know to be specific, but not too specific.
You understand it's important to stay consistent with your choice, and you get why it's important to have the know-how.
Now that's all figured out, you may also want to ask yourself a couple more questions before finally deciding on that niche.
What are the things you're especially good at?
What are the activities you enjoy doing?
Make sure that your final choice truly reflects your personality. In the end, your personality will be the key element helping you build a connection and attract a following with similar passions, interests and hobbies.
You also have to remember that your niche will fuel all the content that you decide to put out. 
So if you're not going to pick the correct one, it's high chance that all the hard work you put into your content will wear you out in the long run. Talk about work fatigue and burnout!
Remember: your niche is the thing that will keep you and your content going, no matter how hard things might be.
Are you still here? Great! Only true MVPs have made it this far.
We promise you that's all we have on the importance of carving out a niche and aiming your content toward a specific (but not too specific!) type of following.
Still interested in how to become an influencer? Then keep on reading!
Choose Your Social Media Platforms
Where do you want to build your influence on?
If you're a budding influencer, this may very well be the most important question you have to answer.
But fear not, friend! We're keeping it fairly simple for the time being. To start out, all you have to do is pick just one social media platform to prioritize.
So which one will you choose?
Are you drawn to the wild and youthful pizzazz of being a TikToker?
Or are you more intrigued by the glitz and glamour of being a YouTuber?
How about becoming an Instagram influencer, a Facebook star, or a passion economy creator?
Know the Difference
It's very important to understand that every social media platform has its own sets of guidelines and operations, as well as content monetization schemes. (P.S. If you want to know how you can monetize your content on so.fa.dog, check out this blog post. )
So before picking the platform that's optimal for your needs and wants, do some research to ensure that you know how each platform's systems work.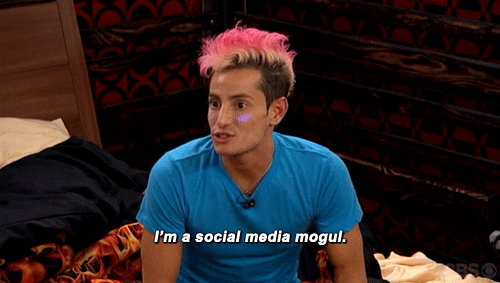 To make a wise choice, you have to know what makes TikTok different from Instagram, Instagram different from YouTube, and so on. You probably get the drill.
It All Comes Down to Niche
Speaking of systems — what works for one platform is usually not be the trend on another. And it somehow all goes back to your niche.
Let's say your topic of choice is fashion and your goal is to become a fashion influencer. Chances are that both photos and short-form vertical videos are what bring you the type of reach and attention you're looking for.
It's safe to say that the best platform for you will be Instagram. You can take advantage of Instagram's feed where you can easily post your OOTDs and fashion trends — and eventually become an Instagram influencer.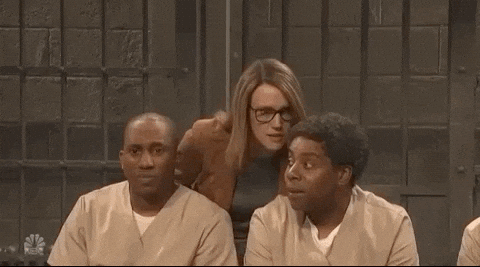 However, if you're looking to create more effortless and less curated content, then Instagram might not be the platform for you. You might be after what TikTok offers — short-form videos with a chilled out vibe, and straight-to-the-point viewing pleasure.
For video game influencers, YouTube, Twitch and even Facebook are your top choices.
And if you're a passion economy creator whose aim is to build intimate connections with a highly specific following, you should look into joining so.fa.dog.
Broaden Your Horizons
Does this mean that you should only post on one specific social media platform?
Not necessarily. In fact, most influencers (just as regular users) have social media profiles on multiple platforms.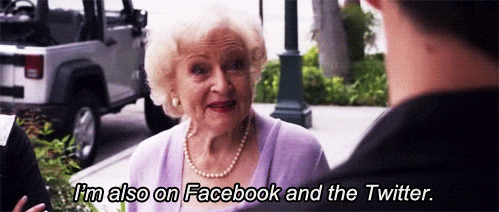 You can and most definitely should use a variety of social media channels to boost your online presence. Do keep in mind that in most cases, the technical and content requirements for different platforms don't match, so simply cross-posting all of your content will not cut it.
Instead, make sure to post something unique to each of your channels, and post a call to action for your followers to visit all of your channels. Posting your content on multiple platforms is sure to give a more rounded experience for your followers.
Even as you post on multiple sites (let's call these your lovers), you should still pick one main platform (let's call this your one true love) for the bulk of your content. Most of your time, energy and efforts should be devoted to posting on this one platform.
Again: you should have that one central social media channel to get your message across. So which will it be?
Where Do Other Social Media Influencers Post?
Is your favorite creator an Instagram influencer, or are they more active on their Facebook page? Do they post fresh content in an Instagram post or on Instagram Stories?
Knowing this will surely give you an idea of how you can build your influence on your chosen platform.
To sum it up, you can consider the following factors when your choosing the right social media platform for you: your target audience; the kind of content you will create; how comfortable you are in front of the camera; the platforms that other influencers relevant to your content are already using
Who's Your Target Audience?
As we've already mentioned, you will only become a successful influencer if you manage to gain the support of your fans or audience.
Now, like any other business, you have to determine your target market and work around this demographic. The digital marketing sphere calls this type of demographic the target audience — the people most likely to be interested in your product.
In our case, the product is, of course, you…and your content. Never forget the content!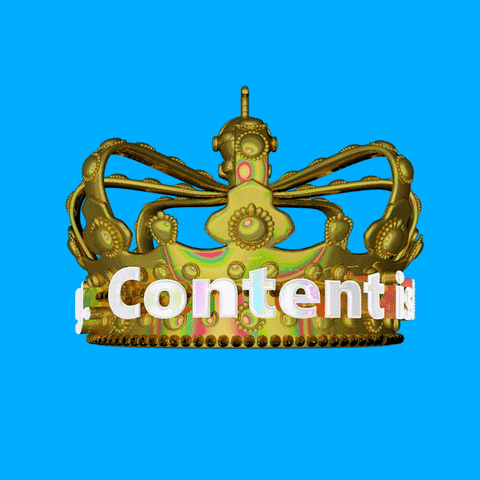 Understand Your Followers
You have to understand your target audience, because you, the influencer, will eventually have an impact on some of their decision-making.
Some factors you may want to consider: how does your target market — well, in our case let's call them your ideal audience — spend their free time? What do they like to do on social media? What are their common interests? 
Remember: your success as a content creator lies largely in the hands of your followers. Aligning your content with what your followers expect — without sacrificing your own wants, of course — could be the factor that will make or break your influencer career.
Look At the Data
Most platforms now have built-in tools that provide insights about your social media audience. You should know and understand at least the basic data — your follower count, your reach, your engagement rate, and, as mentioned, your audience demographics.
In the long run, if your name becomes big enough that brand collaborations start to be a *thing* (hey, direct messages!), knowing your audience well will be very beneficial for you.
If you are able to discuss and analyze your audience insights, it's much easier for you to sell your product (i.e. your personal brand) and score brand partnerships, gigs, and campaigns.
Interact With Your Audience
Your audience gets excited if they see you personally engaging with them. Getting up close and personal with your followers will increase their trust in you, and in turn, it makes them crave more of your content.
Even celebrities know this so well. Case in point, Taylor Swift.
Despite being a superstar, Taylor, on so many occasions, has kept a personal interaction with her fans on Tumblr.
She has been liking posts from her fanbase; she "stalks" them; and invites her most loyal followers to special and intimate performances of her studio albums. No wonder her fans love her so much.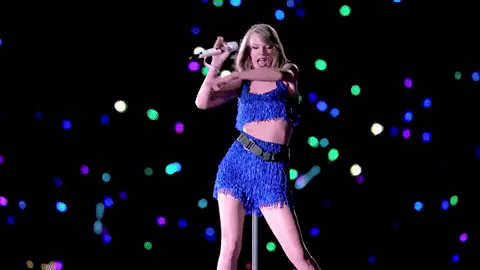 This only goes to show that the most successful influencers are those who are genuine, accessible, and approachable. As we've mentioned, audiences are the backbone of an influencer's career.
Foster a Lasting Connection
To build a connection with your audience, you can take a cue from Taylor. You can check out your audience's social media channels and return the favor of them always liking and commenting on your posts by engaging with their own posts.
Remember: if you're a budding influencer, even small gestures will mean a lot to your loyal follower base. Your kindness and personal approach could very well make your followers introduce and recommend you to others.
Posting a comment takes about 5 secs, but if it's shows the real you, it could widen your audience big time.
You may also do live videos where you read out your fans' comments. Shout outs are a big boost to your influencer status.
Engagement, after all, is a two-way street. It's not unrequited love.
Don't be afraid to form these personal connections. If you share your personal stories with your followers, you will soon become part of your followers' personal lives. And that, ladies and gentlemen, is when you've got your audience hooked.
Create a Content Strategy
Why would your audience come back for more if your content is sloppy at best and boring at worst? Your content must provide value to your followers. Remember: content is king.
That's why it's extremely relevant to have a content strategy for your posts.
HubSpot defines content strategy as "a strategy that takes your business goals, and then uses content as a primary means to achieve those goals." 
As a to-be influencer, your two most important business goal are attracting and maintaining a following, and eventually making a living with your content.
A strategic approach helps you not only achieve these goals, but also conceptualize the type of content you put out.
Post Original Content…But Not Only
When you start developing a content strategy, you *can* take into account the current social media trends.
But remember — your content *has* to be authentic. That's the only way to form a genuine connection with your followers.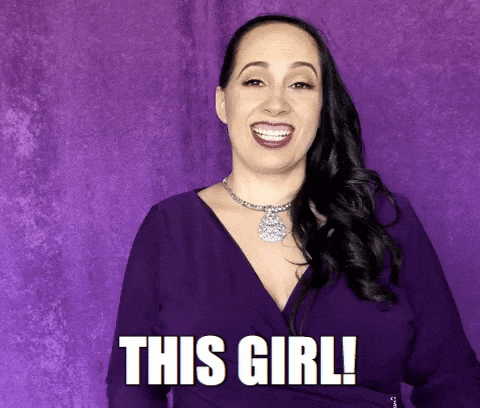 That being said, your social media posts must reflect your hobbies, interests and passion. It should, for the most part, remain original and belong to you.
Now, there is so-called external content or content that is not produced by you. If you believe that this type of content — such as an interesting quote or a newsworthy piece of info from another creator or media outlet – is beneficial to your audience, you can and should share it with them on your social media platforms.
Sharing such content will be a win-win situation for both you and your audience.
On one hand, your audience will feel elated that you're posting something that's directly beneficial to them.
On the other hand, this will help build rapport with other influencers in your chosen niche.
Post About Yourself and Your Thoughts
Want to establish yourself as an influencer? Then you *have to* post about yourself!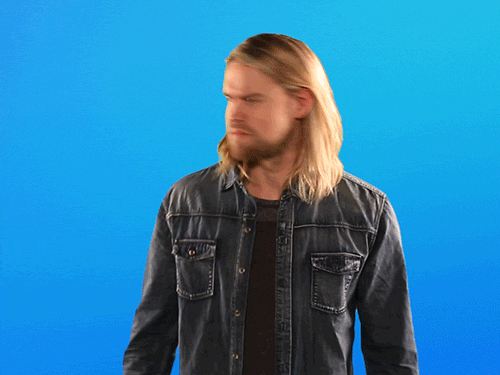 Even if your content is not exactly about you, it's beneficial to give your followers a glimpse or two into your daily or personal life. This shows your followers that you are a human being and, thus, relatable.
You should also consider posting how-to type of content and honest reviews.
One of the key reasons why a person will seek out an influencer's say on social media is to learn more about brands and products from a very honest — and again — a relatable perspective.
This relatability will later on morph into trust and help you out on your quest in becoming a successful influencer. And hey, doing sponsored content is a part of that influencer life!
As an added bonus, relatability is in! Posting highly relatable content will increase the chances of influencer and brand collaborations making a frequent appearance in the future. And that's obviously a good thing.
Consistency is Key
Now that you have developed a content strategy, you can take a look into the ideal posting frequency and schedule.
Remember, most platforms (or their algorithms, to be exact) give preference to those users who post regularly.  This is especially true on Facebook and Instagram where regular posting frequency leads to increased visibility.
Does this mean you have to post everyday? Not really. What it means is that you have to post your content with a frequency that's doable for you.
So if it's doable for you to post once a week, keep on posting once a week.
However, you should also consider the dynamics of the platform you're posting on. If your platform requires posting more often for you to become more visible, then it would not hurt to follow the algorithm rules.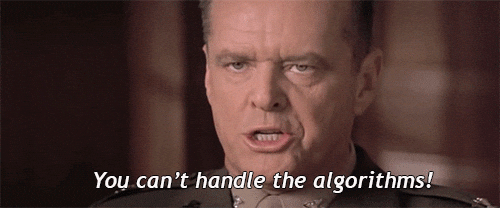 A recent study found that for most social media platforms, the highest engagement rates can be seen during the late morning and afternoon hours midweek. You may want to check out this study for further reference.
If All Else Fails, Rest!
There are times when your creative juices just get depleted.
When this happens, you're just staring into the void, with absolutely no content getting produced.
Meeting the needs of your audience can be mentally taxing.
If this happens, it's high time to go and find some fresh inspiration. Go watch those movies you've been dying to see (an 8th rewatch of Tenet, anyone?), go visit a museum, or just take a quick nap.
Sometimes only a small adjustment — and a bit of distance — will help you out big time.
---
These are just some of the steps on the long (and sometimes winding) road of becoming a pro social media influencer. We hope you'll make it big in your influencer career!
Want to get more tips on how to become an influencer and how to create high quality content for your growing follower base?
Interested to get the deets on gaining more followers and fostering audience engagement?
Keep an eye on so.fa.dog to get exclusive insights and industry expertise on all things passion economy.
---
If you haven't yet, download the so.fa.dog app and check out our awesome community of content creators and fans. Follow us on our social media channels, and stay tuned for our next posts right here on the so.fa.dog blog.