Even as creative burnout soars, The creator economy has seen a boom over the past few years, and in 2022, this marketplace is expected to soar further. 
In fact, industry leaders forecast the industry's size to surge to a whopping $104 billion this year. 
There have been several factors for the unbridled growth of the creator economy and that includes the skyrocketing digital media consumption during the height of the COVID-19 pandemic. More and more people shifted from traditional employment schemes to content creation to make a living. 
More people also jumped into the passion economy realm — a subset of the broader creator economy — to earn money. From the term itself, the core of passion economy is passion and everything that comes with it — from talents to skills and hobbies.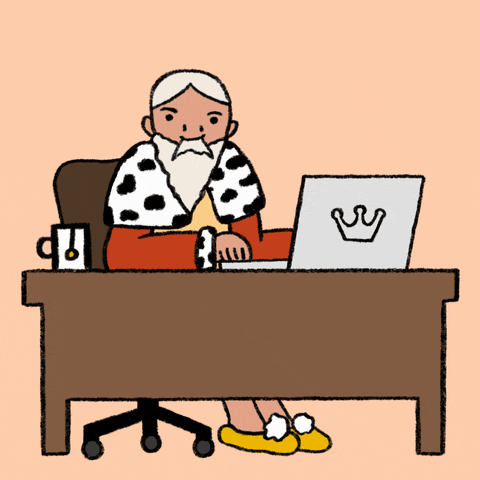 Creating content may look all fun and games, but beyond that surface, there are a few things that must be looked at and addressed.
While being a content creator – an influencer, for example – may be seen as glamorous and exciting by many, it's also a stressful job. The content creation space is a cutthroat environment that demands a lot from its workers — the creators themselves. Most of the time, it takes a lot of strength, courage, and grit to survive in this highly-competitive and ever-dynamic industry. That results in higher anxiety levels, lesser sleeping hours and constant stress with the pursuit of positive numbers. 
The result of that is, of course, creative burnout. And creative blackout. But there are ways that you can be a healthy content creator.
It Sounds Obvious: Prioritize Mental Health and Prevent Creative Burnout
Here at so.fa.dog, we believe that prioritizing your wellbeing and mental health as a content creator should and must be a cornerstone in the creator and passion economy spheres. 
Content creators, by the nature of the path they chose to take, are constantly told to be "their true selves," to always be authentic, and to always connect with their audience. It's demanding to be present, approachable, and good-hearted at all times, especially as trolling and online hate are spreading like wildfire nowadays. This level of negative yet highly prevalent audience behavior understandably impacts the psyche and well-being of the creator.  
Pressure alone can adversely affect the creator's psyche. The pressure to create great content and the industry's demand from the creator to post daily or on a set of schedules can lead content creators to exhaustion, creative burnout, and struggles with their mental health.  
In the long run, this pressure can induce serious and damaging problems to the creator.
Understand The Roots of Burning Out
It is high time for us to discuss creative burnout. For the longest time, this issue has been left unaddressed. 
Let us look at one of the possible roots of this problem.
The creator job market is becoming bigger than ever and with this expansion, there is also a growing workforce where being a creator is the top choice of many. A report by Morning Consult showed that 54 percent of Gen Z or millennials would want to become an influencer or content creator if that opportunity is presented to them. 
The opportunity to make a living out of creating content is widely available, there's no doubt about that. But actually seizing it and deciding to transform that opportunity into a reality can be a bit daunting.  Building, managing, and later monetizing content (on so.fa.dog, for example) comes with lots of trial and errors, countless all-nighters, uncertain income, and even dynamic (not to say erratic) algorithms on creator economy platforms. 
Burnout Has Always Been There
Thus, creative burnout is not something new. It has become a vicious cycle — a repeated series of events that creators were not ready to talk about. Creators would not want to admit that they had been crushed under the heavy weight of endless and tiresome grind.  
But in 2018, creators started to open themselves to this discussion after finding out that burnout was indeed a collective problem. A YouTube video by YouTuber Elle Mills sparked that conversation. In a no-holds barred confessional titled Burnt Out at 19, she was brutally honest in talking about the pressure of constant content creation. She also said that audience expectations took a toll on her mental health.  
After that video went viral, more creators came forward, and to date, burnout and the creator's overall mental health have taken center stage. However, this does not mean that burnout has vanished into thin air. 
In fact, it has become a lingering issue, prompting platforms to put a major focus on the welfare of their creators. 
Some Creators Are Considering Quitting. You Can Flip Through the Brochure
Sadly, the pressures brought by content creation are prompting creators not only to take a break but to quit the creator economy altogether. 
In what could be an alarming sign, a report by creator/fan community chat platform Vibely has shown that 9 out of 10 or a whopping 90 percent of creators asked have experienced burnout from several factors. 
More than 7 out of 10, or 71 percent of creators have considered quitting social media and creator economy platforms altogether. 
Is quitting the solution? That's up to each individual to answer.  
But we'll say this: you don't want to keep doing what is causing you harm. Yet, you can also save the passion aspect and get rid only of the bad stuff of what's causing you to feel that way. Remember, the passion economy is about passion. What you like to do is more important than numbers suck as likes and comments. It's better to have fewer comments thanking you for sharing something passionate than have a bunch of impersonal comments just for the sake of beefing it up.
Causes of Creator Burnout
So what's stressing out creators? 
Almost two-thirds of all respondents said their top source of burnout was the change in their platform's algorithms. 
The report said: "Even minor algorithm changes or shadowbans cause downwind effects that detail content strategy, day-to-day operations, income, and overall wellbeing." 
These algorithms directly affect how their content are viewed and consumed, and in turn, this serves as the barometer for the earnings of creators. 
This brings us to the next burnout factor: how to make money. 59 percent said one of their top stressors was the need to make a living off their work or creations. More than half or 51 percent cited the so-called "hamster wheel effect", or the unending cycle of making the next and the next content. 
51 percent of respondents also pointed to anxiety about their follower count, with many of them stressing about hitting the size of their target audience. 
A total of 42 percent raised the issues of harassment and bullying (Related: 10 Ways to Deal With Online Hate & Bullying) while 29 percent are stressed about impostor syndrome or the feeling of not being good enough. Finally, 19 percent are stressed about the risk of the backlash that their content may receive. 
Vibely suggests that creators should take a break from time to time for their mental heath, and we could not agree more.
---
If you haven't yet, download the so.fa.dog app and check out our awesome community of content creators and fans. Follow us on our social media channels, and stay tuned for our next posts right here on the so.fa.dog blog.