Just recently, YouTube announced that it will begin hiding the dislike button count on videos across the platform. 
What prompted the video-sharing giant to roll out this feature? YouTube revealed that it came up with the decision following an experiment earlier this year where the dislike button remains available to viewers, but the dislike count was not visible to them. The experiment found that users were less likely to leave a dislike and engage in targeted harassment.
This move is not sitting well with a number of users and even with YouTube's co-founder Jawed Karim. He even predicts that the change will lead to YouTube's decline.
Quoting Karim, he said: "The ability to easily and quickly identify bad content is an essential feature of a user-generated content platform. Why? Because not all user-generated content is good."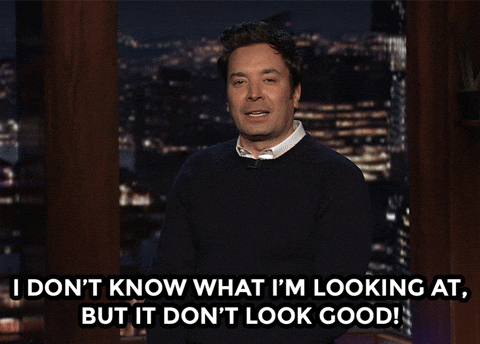 Karim has a point, but so does YouTube. The company justified its decision, saying it will "promote respectful interaction between viewers and creators." And a deeper look into YouTube's move will tell us that this is aimed at protecting creators' mental health. 
How so? Well, hiding the number of dislikes a video has from users will reduce both stress and embarrassment levels for creators. In fact, YouTube noted that smaller creators and those just getting started are "unfairly targeted" by the behavior — which is commonly known as "dislike bombing." 
We have to understand that YouTubers and other digital creators are constantly subjected to this kind of pressure. Sometimes, the said pressure may lead to deterioration of their mental health — and even clinical depression.
While it's understandable that some users are concerned by YouTube's latest update, others commend the move. As content creators and depression go hand in hand in concerningly increasing rates, protecting both creators and users from unnecessary negativity should become the status quo of all social media and user-generated content platforms. so.fa.dog believes prioritizing the wellbeing and mental health of creators should be a cornerstone in the creator and passion economy.
How Content Creation Takes a Toll on Mental Health
In an earlier post, we talked about how content creation is a cutthroat occupation demanding a lot from its workers — the creators. Most of the time, it takes a lot of grit to survive in this highly competitive, ever-changing field.
Content creators, by the nature of their chosen profession, are constantly told to be their true selves, to always be authentic, and to always connect with their audience. It's demanding to be present, approachable and good-hearted at all times, especially as trolling and online hate spread like wildfire. This sort of negative and highly prevalent audience behaviour understandably impacts the psyche and well-being of the creator. 
The pressure to create great content can also be more than enough to induce damaging and real problems to a digital creator's mental health. Having to post and upload daily or on a set schedule can lead content creators to exhaustion, burnout, and struggles with their own mental wellbeing. Content creators and depression is unfortunately, yet quite understandably becoming an increasingly common pairing. 
A huge chunk of creators find it challenging to separate their personal lives from their professional ones. By default, the job "requires" content creators to be online most of the time, so taking a break to unwind and take a breather could feel like a big no-go. 
For social media influencers, producing and posting inauthentic content could also become a problem. This comes in when creators are required to show their authentic selves, but in doing so, they are tied to an inauthentic identity. They do not have the full freedom to put out or say what they want to say because this may not sit well with their audiences.  
For example, on Instagram, influencers say their mission is to provide "real content," but oftentimes, what they post are products of curation; pictures that people want to see. This repetitive process has burnt out a number of Instagram influencers, leaving them unmotivated. Some have even quit the app altogether.
Overbearing Demands
Back in the day, before content monetization became the name of the game, creators produced content as a hobby, pastime, or as part of their passion projects. Bloggers, for instance, took to writing to have a respite from the monotony of their day jobs. Early YouTubers, on the other hand, just wanted to post videos out of fun. Content creation in the early days was a means to chill out, unwind, and disconnect from the daily rigors of life.
Now, the motivation for creating content has shifted. While it's true that creators can now monetize their passions, this constant race toward content monetization has become an overbearing demand for many budding — and seasoned — creators.
YouTubers who have decided to live off their creations are bombarded with the ever-increasing pressure to generate views and clicks — which are the platform's key metrics for a creator's pay. The pressure to perform leads to anxiety as creators are always compelled to produce videos that can earn them new subscribers who can give their channels the clicks and views the creators so desperately need. The same rings true for Instagram influencers, as well as creators on other social media platforms.
For the longest time, content creators have fed these platforms with so much content with little to no breaks in between, and it led creators to a feeling of physical, emotional, mental, and even spiritual deprivation.
The content creation and posting process has become repetitive, naturally stunting creators' creativity and creative efforts. In earlier posts, we've talked about how to becoming a content creator and using social media platforms have to produce content based on the platforms' ever-evolving trends and algorithms. Thus, creators are forced to create in environments that do not necessarily promote creativity.
For some, content creation has become an automation of sorts. The algorithm requires the creators to always be in front of the camera, depriving them from the reflection and restful isolation all humans need. This leaves no room for growth for the creator. What the algorithm brings, instead, is feelings of anxiety, restlessness, and guilt for not producing even more. The wider topic of content creators and depression — with an emphasis on creators sacrificing their mental health to stay on top of the algorithms' demands — will surely be a defining one in the creator economy field in the next couple of years.
Content Creators and Depression: a New Pandemic or an Unaddressed Issue?
It's no secret that media consumption has soared during the COVID-19 pandemic, and with this surge, the skills and patience of creators were put to the test.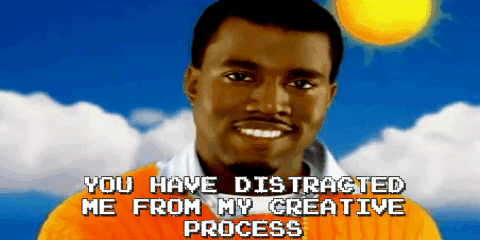 As with millions of people across the globe, creators have been locked out of their homes, making it challenging for them to collaborate with brands or to carry out their content strategies.
Most productions have either been cancelled or postponed, forcing creators to come up with new content delivery strategies. This has led to many creators feeling increased burnout. 
It's safe to say that most creators were not prepared to keep on building, maintaining and monetizing an audience during a pandemic. In addition to mental health problems arising from widespread bullying, discrimination, and harassment, creators now had to deal with the devastating effects of a pandemic that most certainly affected most on a personal level. 
Because content creators are operating in a field without the benefits of traditional salaried jobs, they are quite literally left to fend for themselves. This leaves creators little to no choice but to grind and grind to not only earn a profit, but even to make a living. Sometimes, it's at the expense of mental health.
Is the creator mental health crisis a new phenomena, or have content creators and depression coexisted for a long time and simply left unnoticed?
As early as 2017, Instagram influencers began leaving the platform, saying they were feeling demotivated, tired, depressed, or discouraged. Eventually, the photo-sharing app saw more budding influencers, making the market become saturated once more.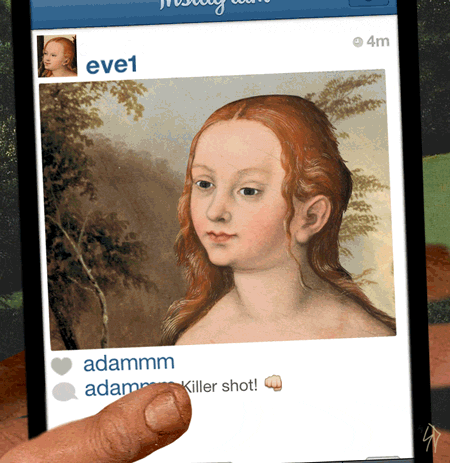 In 2018, YouTube creators left the platform also due to mental health issues. One of their main concerns was that YouTube's algorithm favored longer videos and those creators posting on an almost daily basis. Without such content, channels faced demonetization from the platform. These demands from the algorithm were almost impossible to meet.
That same year, YouTube said they would address the issue of burnout and demonetization, arguing that company execs take both these matters seriously.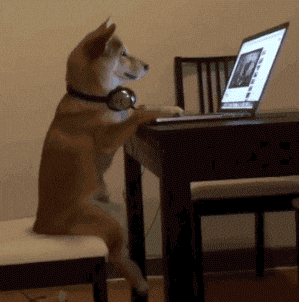 However, issues with burnout are endemic in the creator community. One creator noted that once you slow down, you might disappear and the kingdom you're seeking to build might crumble.
TikTok stars are also feeling the effects of burnout, as many aspiring creators are flocking to the popular short-video sharing app. Some are also citing problems such as "toxic users," and creators like Tati Mitch decided to leave the app for good for her sanity. TikTok has vowed to take creators' seriously, noting that the company's teams continue to work to provide resources and support to TikTokers. 
---