What does it take for someone to become successful in the highly-competitive world of content creation?
How can aspiring creators make themselves big in a cutthroat business environment?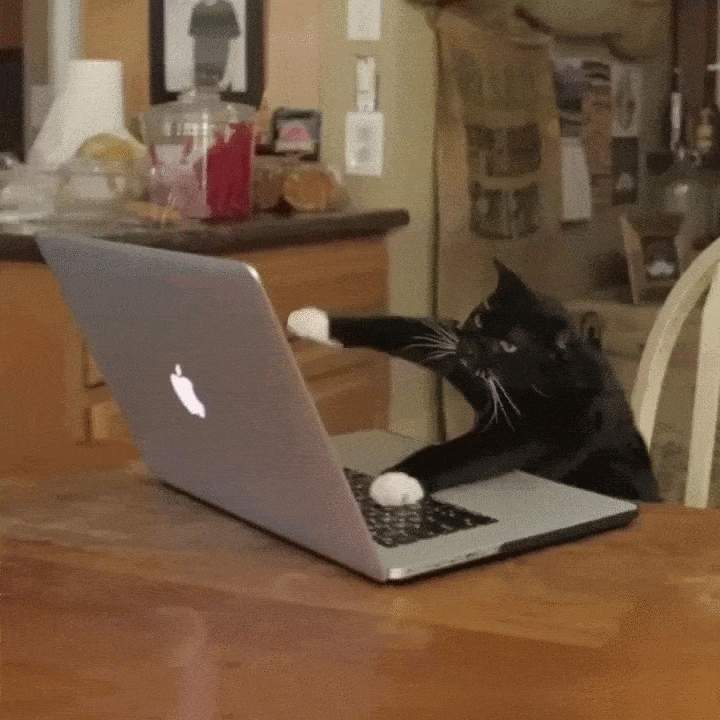 In a nutshell, those who choose the path of creating content become great content creators by producing remarkable and unique content for their target audience.
Great content is the vehicle where successful content creators translate their talents and passion into real money.
The content creation process may sometimes be daunting and challenging. But don't fret: that's completely normal. Becoming a successful content creator does not happen overnight.
In this blog post, we'll walk you through a number of tips if you're considering a career in digital or content creation. It is our pleasure here at so.fa.dog to help you become a content creator — a topnotch one, that is.
First Things First: Who's a Content Creator, Anyway?
In one of our previous posts, we defined who content creators are and what their job is.
By definition, a content creator is someone who contributes information to their chosen media platforms.
What About Social Media Influencers?
Following this definition, we can say that a social media influencer is a part of the content creation process, too; they themselves are content creators.
Since an influencer creates content, they are — by default — creators.
More often than not, influencers have a large following of their own. Big brands who need to hire content creators for their campaigns often seek the services of these social media influencers because of their wide reach.
These social media stars rake in organic traffic for a campaign they are working on. This is because they create content on a brand's behalf, and they do this with so much passion and creative muscles.
Thus, it is no surprise that top brands always keep an eye on who the top social media personalities are at a given time.
Job Description of Content Creators
A content creator is someone who creates informative or entertaining materials through any platform or medium.
Content creators are the brains behind creative content — an ad campaign, a series of posts, vlogs, you name it. Just name any online medium, format, or social media platform, and chances are content creators can do it and/or are on it.
The Goal of Content: Coming Up With Entertaining or Educational Material
Content compels people to take action, and that's why content creators drum up discussions, offer solutions, teach or engage with their audiences, build relationships, and maintain a wide network.
A content creator focuses on engaging with a niche or specific audience; that's why their goal is to produce material that is no-nonsense, a kind of material that is entertaining and/or educational, material that is valuable.
Where Can a Content Creator Post Their Work?
Content is basically everywhere on the internet, and focus can vary greatly from one platform to another.
Hence, a content creator can contribute in any format: news, social media posts, pictures, videos, email, or audio, among others.  Content that makes sense, both for the creator, and for the platform.
Content Writer
First, there are the bloggers and people who do freelance writing to earn money online.
Depending on how involved the brand or client wants a creator to be, content writing may involve only the drafting or writing of the initial piece. This applies mainly to a freelance writer or content creator.
Writing Skills and Research
When content producers delve into writing, they spend a huge chunk of their day researching before actually writing their content and figuring out how they should present their work. This is part of what we call as content strategy.
At the end of the day, people create not just for the sake of creating itself, but to come up with an entertaining and/or educational content that can be of big help to the creator's audience.
Writing for Social Media
Written content creation, though, is not only long-form or blog-style entries. We can also see content writers doing their thing on social media platforms.
Part of the work of social media content creators is social media marketing. This could involve writing sharp and snappy captions for social media posts, as well as video content and digital content.
Social Media Content
Becoming a content creator is the ultimate dream for an increasing number of people because in this profession, workers can build their own brand and name. Talk about building that personal brand and later on, own business.
In the social media sphere, content creators are considered influencers if their content is based on trends and hot topics. Current monetization schemes follow this model: more views, more clicks, more subscribers, more money from the platform.
Facebook and Instagram
If your audience is concentrated on Facebook, make sure that your content is not dragging; it must pique the audience's interest at first glance.
If you are on Instagram, then your content must be visually appealing. Start creating a curated feed where you can strongly display your creative niche.
Social media graphics are also a big help when you choose to create engaging content on these platforms.
Creating Videos on YouTube
There can a YouTube channel for anything under the sun. That's why YouTube is undeniably a good platform for those content ideas that revolve around producing videos.
Like any other platform, a YouTuber's channel frequently appeals to a certain niche. The creator chooses the target audience they want to serve so they can determine what kind of content they will create.
Compelling Title and Call to Action
If you're an aspiring YouTuber, it may be of big help to look at the popular YouTube channels. You can use these as free resources in building your channel.
Now, you may notice that video titles and descriptions are often templated in the sense that creators usually stick to a format.
This means you need titles that will make users want to engage with the digital content you're putting out on YouTube. Titles should be engaging, but remember: they should not be misleading.
On the other hand, descriptions should help provide a snapshot of the video. If you are featuring a product or reviewing something on your video, you can list those products with links. This will help your followers and subscribers.
Consequently, that means you have to follow it up with a call of action.
Wait, what's that?
Basically, you're asking your audience to do what you want them to do. Example: leave a comment or go check out that item you've featured.
Budding Successful Content Creators: Passion Economy
Search online and you'll see that the passion economy marketplace is gaining traction among people who want to become a content creator.
Like the creators we have mentioned above, passion economy creators also aim to connect with their niche audiences, and in the process, these creators get to build their own personal brand.
In a nutshell, content creators in the passion economy work on shared passions and intimate connections with their loyal followers.
The money they earn do not come from the platforms and are not based on algorithms, but directly from their subscribers and patrons.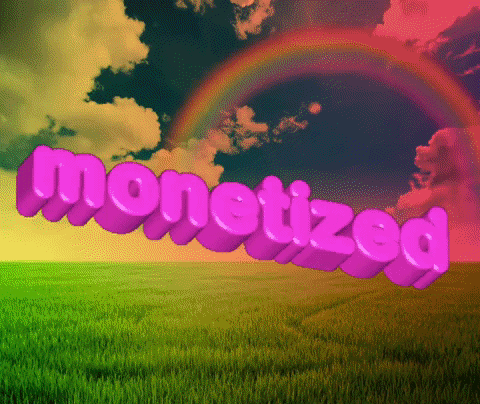 Content Marketing Industry
We also have to take note that many big brands and companies use content marketing.
What exactly is content marketing, you ask?
The Content Marketing Institute defines this as "strategic marketing approach focused on creating and distributing valuable, relevant, and consistent content to attract and retain a clearly defined audience — and, ultimately, to drive profitable customer action."
This includes the use of social media marketing, SEO or search engine optimization, PR strategies, content strategy, and inbound marketing. Content market also hinges on targeting a select group of audience for a product or service from a company.
Marketing teams do much of the work here. An inbound marketer can also help in growing a company's content marketing strategy.
We can say that content marketing is the opposite of traditional marketing such as television or print ads.
Growing Business
Latest research found that the global content marketing industry is set to grow by a whopping 417-billion dollars up to 2025, on the back of the rise in social media users and growing brand awareness.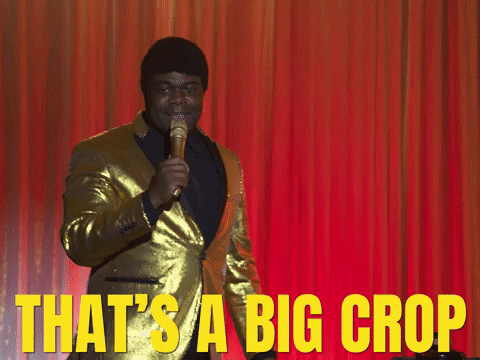 The end user segment of the content marketing market can be segmented into retail, automotive, financial services, and telecoms, among others.
Striving to Become a Successful Content Creator
Here's some valuable advice: content creation is fun if you pour your heart and soul into it. On top of having passion, talent, and a relevant skillset, one must have the grit to become a content creator.
Discipline and consistency could also be a big aide in one's dream to become a successful content creator.
Things You Need to Do for Becoming a Content Creator
Here's a comprehensive guide for your quest to create valuable content. In this rundown, we aim to help you acquire new skills and harness those existing ones. Becoming a content creator has never made more sense.
1. Choose the Platform That Suits You Best
Where do you want to publish your content? Do you want to be a blogger, a YouTuber, a TikTok star, or a passion economy creator?
In making that decision, it helps to do some self-examination. The ultimate guide would be: where do you feel most excited about doing a lot of work and do you think it will earn you an audience you're targeting?
2. How Many Platforms, Though?
While it is a rewarding feeling, content creation can also be tiring and daunting. And you don't want all your efforts to be ignored or put to waste completely. Yes, you have the capability to create engaging content, but does that content actually reach your target market?
That's why it's ideal to choose at least two platforms. It will give you a place to cross-promote your work. In this sense, there are bigger chances that your content will reach your audience and could spill outside that niche.
Choosing two platforms will also allow you to create content that has a variety. Again, it takes work, dedication and time in creating content. Thus, what you need to do is to determine where your skills and interests will align.
3. You Should Have That Content Plan
When someone types away on the search engines on the internet, your goal as content creator is to pop up on the search results. But how do you that?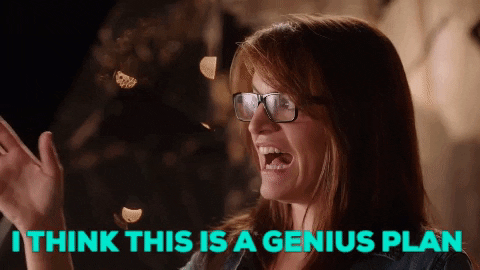 Well, come up with a clear content plan. This will be your guide for the content you are going to produce, the style or method you're going to present your content, and in the long run, how you intend to translate that content into your own brand, own business, and real money.
In doing a content plan, you should get into the meat of the matter, meaning, you should avoid doing work based on broad assumptions. Go specific as needed. This goes for choosing topics that you actually want to work on.
4. How to Choose Those Topics
In choosing the topics or areas, you have to keep in mind a few matters:
First, your topic must be valuable for an audience. Again, it must be entertaining, informative, or it can be both. Without that value, nobody outside your family and close circles will attempt to consume your work.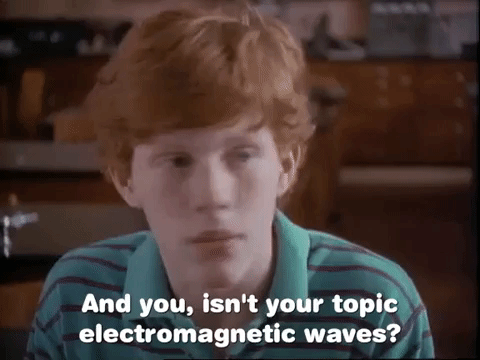 Also, in content creation, the work you should produce should actually interest you. Otherwise, you will either languish or you'll burn out.
Finally, you should have some sort of authority or experience in the thing you are doing. How can people believe in your photography tips when you haven't actually done photography?
If you do this, you will sure be outcompeted by your competitors in this cutthroat environment.
5. Have a Schedule
It also helps to have a content calendar where you can map out the schedule to publish your work.
You should be honest with yourself. Can you keep up with the demands of your chosen work? Can you post more than once a week? If you cannot, feel free to scale back to just once.
The thing we're avoiding here is that posting becomes a chore that you resent. It's easy to burn out when you cannot keep up and when you have other commitments aside from your passion and grit to create valuable work.
6. Understand Your Audience
Again, if the content you're doing does not resonate or does not pique the interest of your audience, then you're just wasting time, effort, and money.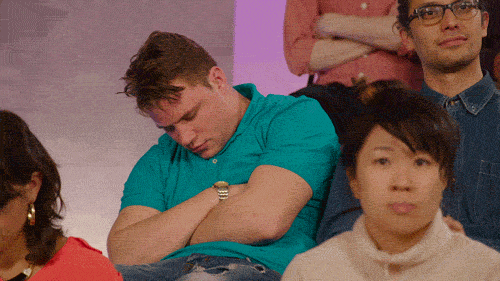 Thus, it pays to understand your audience. Know some basic details about them. Take a quick check on the demographics of your followers or subscribers.
Are they from the youth segment? Are they professionals? What do they do in their spare time? What's their gender? What do they care most about? Does your passion connect with theirs?
7. Stand Out!
Again, there are thousands of content creators out there and you don't want your own personal brand to be drowned out by those names.
Create your own style and find your voice.
It pays to take quite some time to figure out what makes you unique in your chosen creative niche or interest area. This will also be of help to you because this will allow you to build an engaged audience.
Also, you should not be a copycat!
If you just present the same old information that your audience already knows, chances are they will get bored and they might disengage or unsubscribe from you.
You must be original, and in doing this, you need to be authentic and creative.
8. Practice Makes Perfect
This is where consistency comes in.
There are days that you do not want to create any new work, but remember: it should not be only motivation that keeps you going. Consistency and discipline are also essential to your journey to create content.
Thus, make sure to be disciplined enough to hone your craft. If you're into vlogging for example, you can tinker with your editing software to explore those cool editing effects and audio scoring.
9. Listen to Feedback
Not all criticisms are hate messages. Comments and remarks from your subscribers can help you hone your craft better. This will also allow you to identify your weaknesses that you can later on improve.
10. Have a Strong Work Ethic
No one succeeds without effort, so persevere. Nothing worth having comes easy. So it pays to embrace a strong work ethic, because this will guide you in what you what to achieve.
Among the biggest mistakes that people do nowadays is that they create, but after quite some time, they give up just before they dig a gold mine.
Again, nothing worth having comes easy.
Our final thoughts: becoming a content creator is worthwhile and rewarding, but you need to have the right tools, mindset, and attitude to become a successful one.
---