It's that time of the year again! Christmas and other midwinter holidays are just around the corner, and that means it's the season of giving! No matter what you celebrate, we can all agree that it's the perfect time of year to give presents to the people who matter to you the most.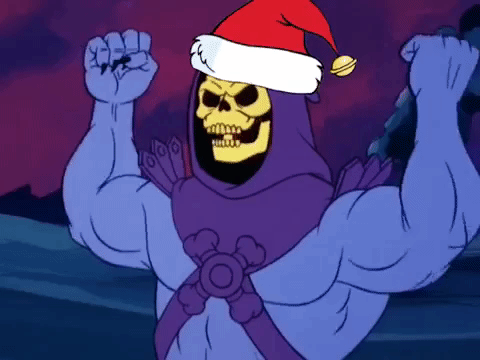 But as much as the Yuletide is the most wonderful time of the year, picking out gifts can sometimes be challenging. Well, this is because there are few things to consider in coming up with that Christmas gift list, especially when you've got a few artistic or creative people to shop for. These may include your friends or people you look up to who work in the field of content creation.
Budget may sometimes be an issue, but always remember this timeless adage: It's the thought that counts. This just means that it is always thoughtful to give people based on what they do for a living or what their hobbies are. Seeing their face light up with a smile is a big win for you because this means that they appreciate your thoughtfulness in finding the right gift and that they actually like that gift.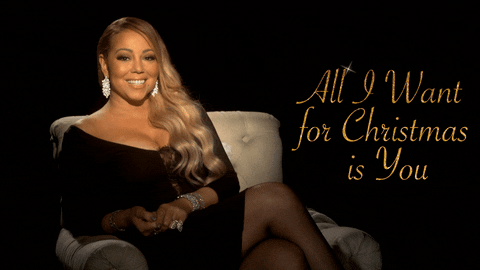 This blog post is a short Christmas gift guide made specifically for content creators. We here at so.fa.dog hope you will find the most perfect, useful gifts for content creators dear to your heart.
Idea #1: Cameras
If you have a deep pocket, you may want to consider gifting cameras to your vlogger, content creator, and passion economy creator friends and idols. There's a lot of good cameras out there in the market but we're sharing the top three cameras that are best as Christmas presents.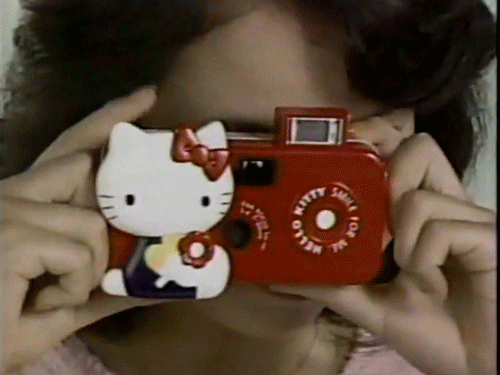 First is the Canon G7 X Mark II. This compact digital camera features a compact-sized design that attracts professional YouTubers as well as beginners. Well, this camera has been very popular among vloggers the past few years.
It is ideal for travelling, daily vlogging, and events. The camera boasts of a three-inch touch screen that tilts from 180 degrees up to 45 degrees down, allowing the user to capture images at high and low angles.
The Canon G7 X Mark II may be relatively smaller than its counterparts but it's as powerful. It has the ability to shoot in RAW and JPEG modes and can record in full HD.
The second one comes from the mirrorless department. Well, mirrorless cameras fit for serious vlogging because of the versatility of their interchangeable lenses. This allows the vlogger to change the  focal length at any time and play control over creative aspects such as depth of field. We recommend the Fujifilm X-S10.  It's lightweight but it's powerful, as its sensor packs 26.1 of megapixels. Its maximum video resolution is 4K, and that is why it is perfect for intermediate or expert users. This one's clearly a no-amateur camera.
The most lightweight among our three recommendations is the GoPro Hero 9 Black Action Camera. You can never go wrong with GoPro, always put that in mind. This pocket-sized camera can shoot stunning videos with up to 5K resolution. That means the details won't deteriorate even when you zoom in. It can also take cris, pro-quality photos with a 20-megapixel clarity. Also, you can do live streaming in 1080P. Its time lapse and stabilization features are also added values to the GoPro Hero 9 Black Action.
Idea #2: Microphones, Recorders, and Headphones
Your friends who are into podcasting will surely appreciate you if you give them the up-to-date microphones and recorders on the market. Microphones, as well as recorders, are of course way more affordable than cameras so if you're somehow running on a budget, you may want to consider these five recommendations.
First is the On-Stage AS800 Diaphragm FET Condenser Microphone Kit. This mic is designed to produce accurate and natural sound as it reliably captures everything — from vocals to acoustic guitars and even kick drums. This full-range microphone delivers smooth, detailed sound without the worry of the audio being distorted. The kit includes a shock mount that isolates the actual mic from external vibrations to reduce unnecessary and unwanted rumble.
Second is the H&A AC60 Hypercardioid Dynamic Studio Broadcast Microphone. Many have touted this as the perfect one for podcasting and broadcasting at home in rooms with poor acoustics. This has the ability to reduce ambient noise in reverberant rooms. It excels at capturing the human voice as well as musical instruments.
Third is the recorder Zoom PodTrak P8. With all the functions of recording, editing, and mixing, the PodTrak P8 is a complete podcast studio. The color touchscreen interface makes monitoring, adjusting, and onboard editing seamless. Color-coded inputs, outputs, and controls make on-the-fly adjustments a breeze, keeping you focused on the conversation. With up to 70dB of gain, the P8 can handle the most demanding dynamic microphones.
Last but not least is the Audio-Technica AT2020USB+ Microphone with Vocal Recording Setup Kit. This is an all-around microphone that boasts of award-winning sound, with studio-quality articulation and intelligibility that's perfect for singers, songwriters, voice-over artists, home studio recorders, and of course podcasters. It also features a built-in headphone jack with volume control that allows the user to directly monitor your microphone signal with no delay. It also offers mix control that blends microphone and pre-recorded audio.
While we're still on Audio-Technica, the brand is also reputable for its ATH-M50x Headphones. This pair of headphones is universally recognized as one of the best for recording and podcasting.
Idea #3: Productivity Boosters
For bloggers, passion economy creators, and other creators who are in the creative field, some things are a big help for boosting their productivity.
First, a content creator needs to track the things they should do. Organization is the key here. Sometimes, there often seems to be thousands of tasks that a creator needs to accomplish at any given moment. Planners prove to be helpful in this area. One of the planners that you can score is the BestSelf Weekly Action Pad, a humble tool that's designed to help your content creator friend optimize their life and maximize their output, one week at a time.
While we're in the thick of productivity, you may want to consider this sleek and cool gift idea from OrgaNice. These sturdy and minimalistic sand timers, in intervals of five minutes and half an hour, make it easy for one to track their work, to measure their progress, and prevent burnout with a break.
On the non-tangible side of things, gifting your creative friends with an Adobe Creative Suite subscription can be very helpful for them. They will get to enjoy unlimited use of Photoshop, Premiere Pro, Lightroom, Audition, among others. These products are what content creators need to use every day.A
Idea #4: Books
If your friends have high hopes of becoming social media stars or if they want to build a strong and loyal following from their blogging, you may want to consider this book titled Influencer: Building Your Personal Brand in the Age of Social Media. Written by nightlife blogger-turned social media strategist-turned senior director of influencer strategy — the book discusses how influencers can build an audience and keep them engaged. 
It's also perfect for those in the passion economy marketplace since the book also lays down how someone can monetize their influence and passions and how much to charge. The book is perfect for content creators who are starting in the field.
For your friends who are starting out in the blogging scene, the book titled ProBlogger: Secrets for Blogging Your Way to a Six-Figure Income could be a good reference for them on how they can navigate the ins and outs of their chosen profession.
PS! We have our own article about becoming an influencer too.
---